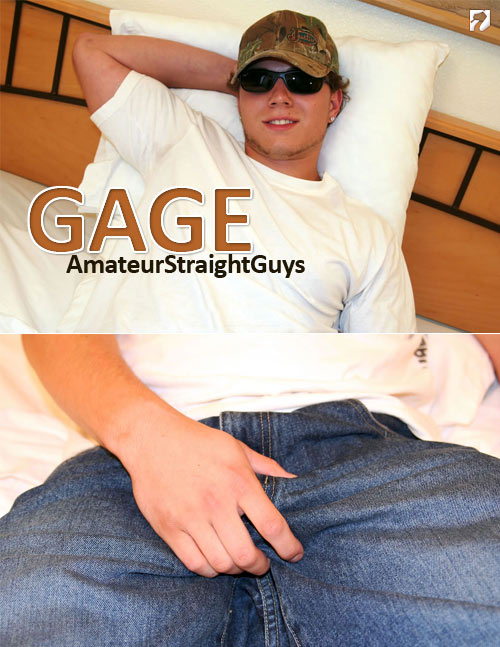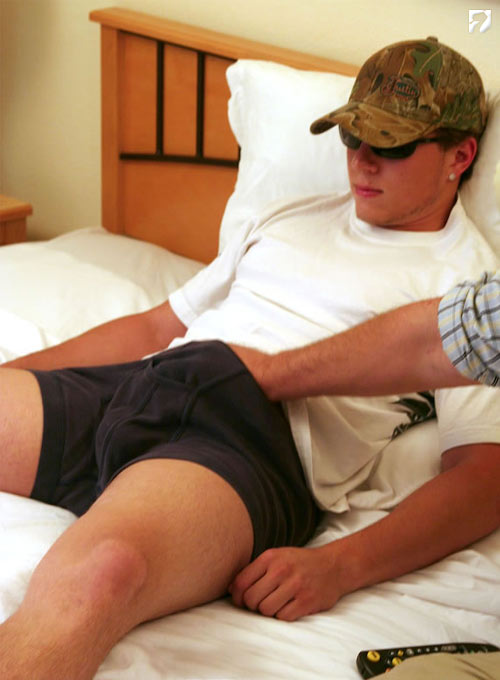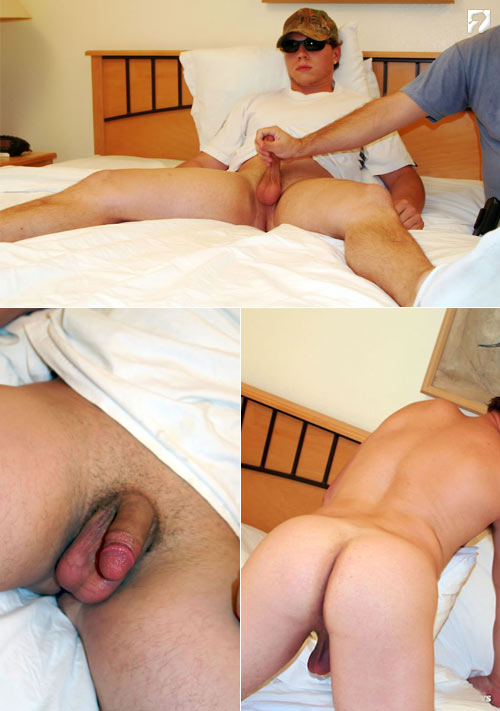 ASG writes:
Meet Gage a new young straight stud that we've been courting. Gage is 18, studly, muscular, cute as fuck and HORNY! When we first met with Gage in person he was all about getting to fuck girls on camera to show his buddies.

Gage was breathy and his energy shifted towards the horny side when we lugged out the camera but to our surprise Gage wanted to make sure that no one recognized him so we helped him out with some sunglasses..ha!

As Gage nervously rubbed his crotch it wasn't too long before he was aroused but the real arousal happened once we stuck our hands down his shorts to rub and stroke his meat. This is as real as it gets y'all. Gage has never in his young life allowed another guy to touch him and it was so obvious that he was turned on as hell as we quickly took matters into OUR hands! Enjoy!