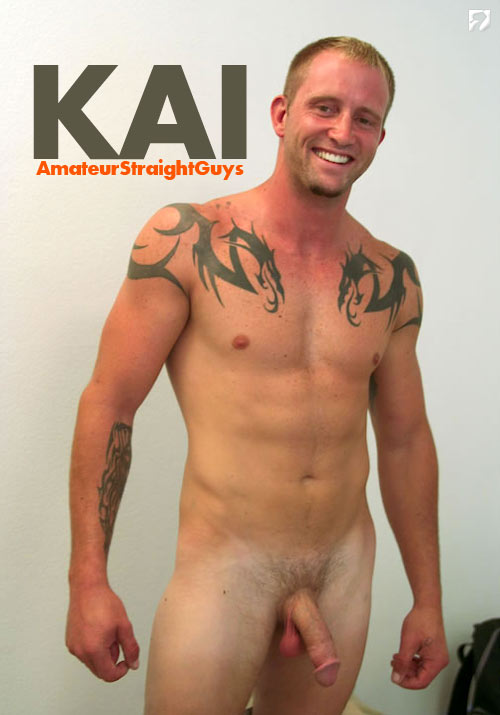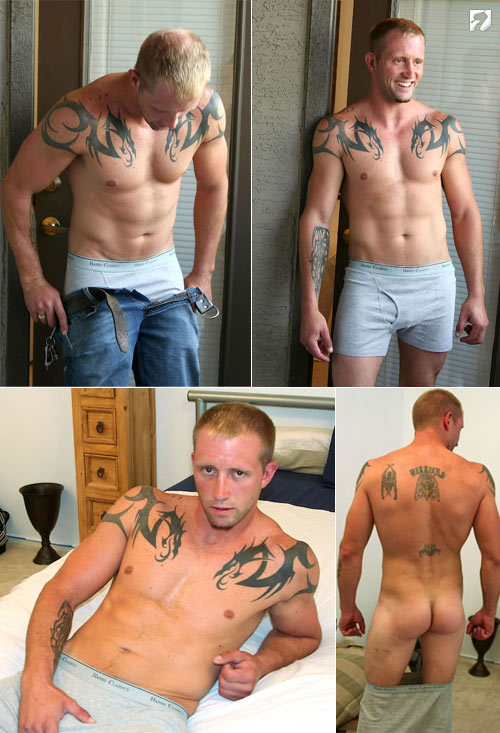 Watch Kai at Amateur Straight Guys
ASG writes:
Kai is a new stud we recently met through Grant; he's a meaty 29 year old jock from northern Arizona. He's totally straight and has never fooled around with a guy though he has been approached a number of times before.

Kai's 6'1″, natural blond, all muscle, and has some cool dragon tat's on his chest. Oh, and did I mention his big thick cock? Hehe. Jay's in total lust for Kai, so be looking for another video around the corner (if we can talk him into doing more, that is!) To quote Jay "He's my ideal stud for a total knock down drag out fuck fest!" Check him out!