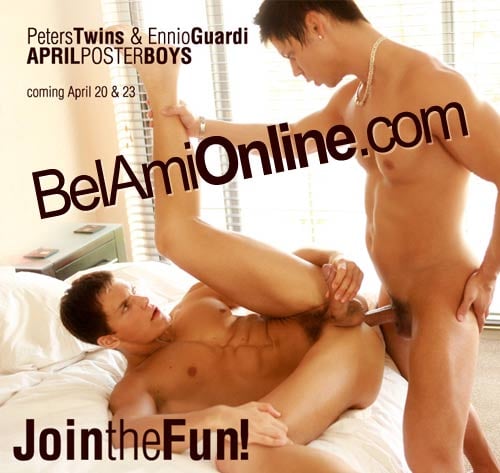 Watch Elijah & Milo Peters and Ennio Guardi at BelAmiOnline.com
BelAmiOnline wrote:
So we are letting the secret out of the bag. What the Twins and Ennio have for breakfast. Vitamins and supplements. Other than the mundane details of maintaining their bodies we're also treating you to some really hot sex. When 3 muscle lovers get together things are sure to go off with a bang.

Part 2 coming Friday.