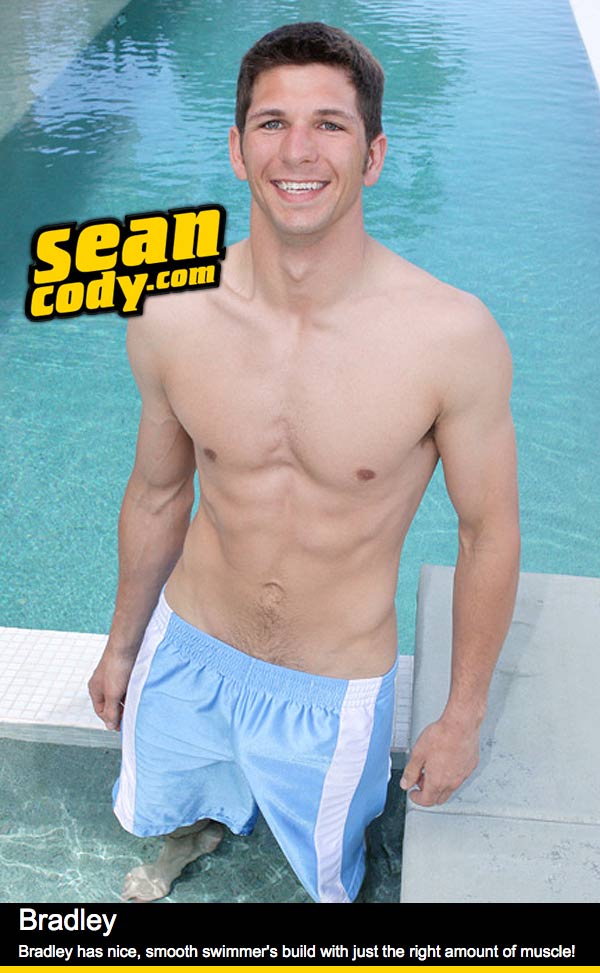 Watch Bradley II at SeanCody.com
"I LOVE mud runs!" Bradley told us with a big smile on his face. "I've been doing them for a few years now."
"Aren't they pretty intense?" I asked. "You know, walls, barbed wire, water, and stuff?"
Bradley laughed. "Well, I've never been on a run that had barbed wire, but everything else… yes!"
"What is the toughest part?"
"Well," he replied. "Usually they have a pool of ice cold water. You have to jump in, dive, and there's a partition you have to swim under to come up on the other side."
"I think that would be a deal breaker for me!" I said.
"It's awesome!" he said. "Really gets your heart racing!"
Bradley also loves lacrosse.
"I'm from a small town," he explained. "Nobody had ever played before. I basically started a lacrosse league, and now it's pretty big there."
Once we got him naked, I saw that he has a nice, smooth swimmer's build with just the right amount of muscle!