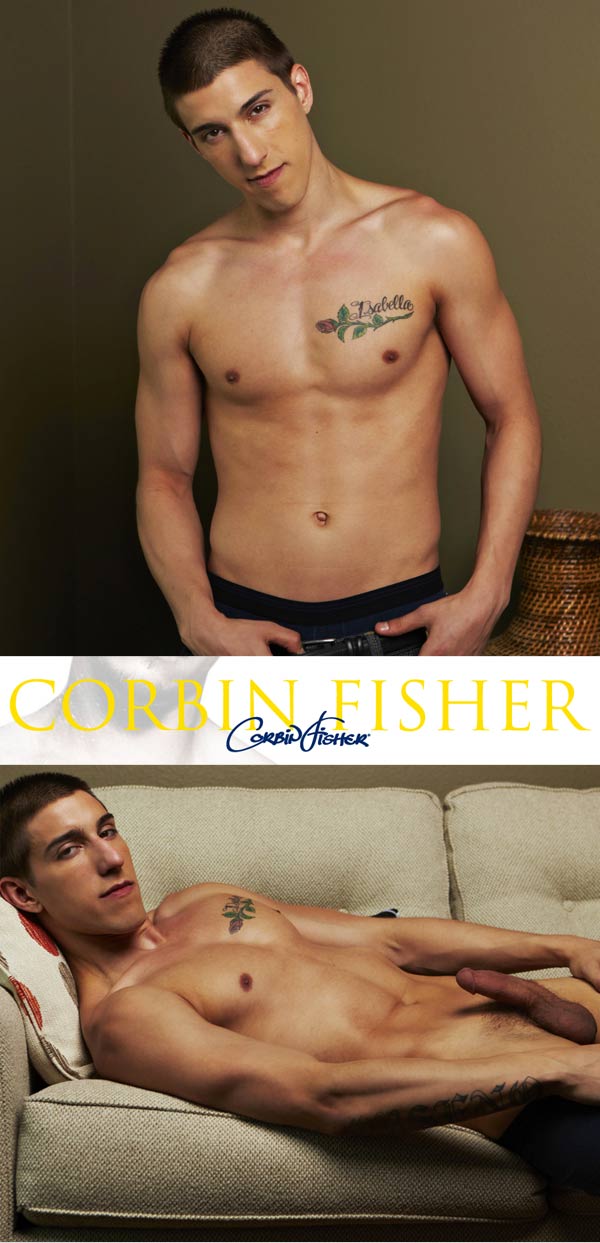 Watch Anthony at CorbinFisher.com
Lean-muscled and handsome, Anthony is a 20-year-old athlete who loves to play football, basketball and snowboard. Oh, yeah, he works out, too!
Anthony's the kind of easy-going jock you'd lust after in high school when you saw him hanging out with his buddies at the lockers as they hit on girls. He's got a great smile and laughs a lot.
The first time Anthony had sex was with his girlfriend in eighth grade. It wasn't her first time, but she didn't have to show him the ropes. Apparently, Anthony was a natural and quickly took control of the situation.
Anthony's still pretty sexually active, but doesn't think he's a slut – he looks for a personality as well as a sexy eyes and nice tits and ass on a girl – as well as great feet. He's a guy after my own heart!
Anthony has never done anything with a guy, but he's jerked off next to a buddy or two watching porn. Where were the cameras then?
The first time Anthony jacked off, he was about nine years old. He likes to watch porn, especially when it involves a girl blowing a guy. In bed, Anthony likes to fuck doggy-style more than anything else, especially if a girl has heels and leggings on.
Anthony has nicely-developed biceps and chest muscles. Once he pulls off his jeans, he shows off his nice ass and his cock and his low-hanging nuts. He stokes his cock and it stiffens in his hand.
Anthony leans back and jerks his dick, occasionally slapping it against his stomach. He rubs his abs, and then adds more lube so he can stroke faster. His cock is thick and he pulls on it away form his body slowly.
Anthony turns around and jerks as he kneels over the sofa. He strokes downward and grabs his big balls. He flips back around and jacks his cock faster.
Anthony blows his load, spraying cum all over his abs. He says he was thinking about fucking a girl from behind. Now let's see if we can make that happen for real!