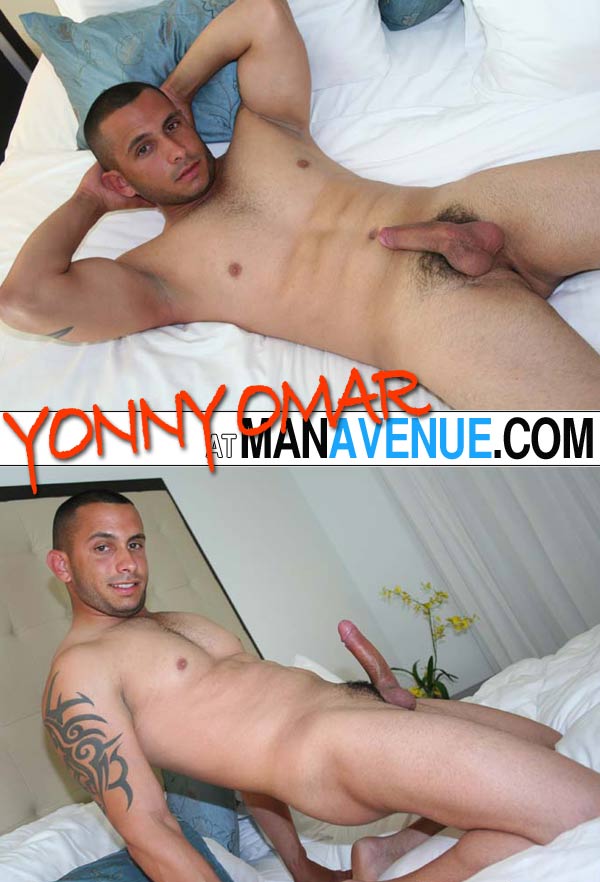 Watch Yonny Omar at ManAvenue.com
After bragging about his "hairy dick" (yea, right!) and telling us he had to shave because he was itching, we let Yonny onto the set to do his manly deed. This handsome hunk was naked before we knew what happened and ready to jerk his dick again…horny bastard.
He stands in the doorway allowing us to get a silouette view of that hard dick and body. We then ask him to move to the bed so we can get some still photos before allowing him to settle back.
After working up a bit of a sweat, he yanks on his cock until he blows his load of sticky cum on his stomach and legs. A few more stills of this horny fella and we're off to find a real "hairy" guy.
Maybe soon…