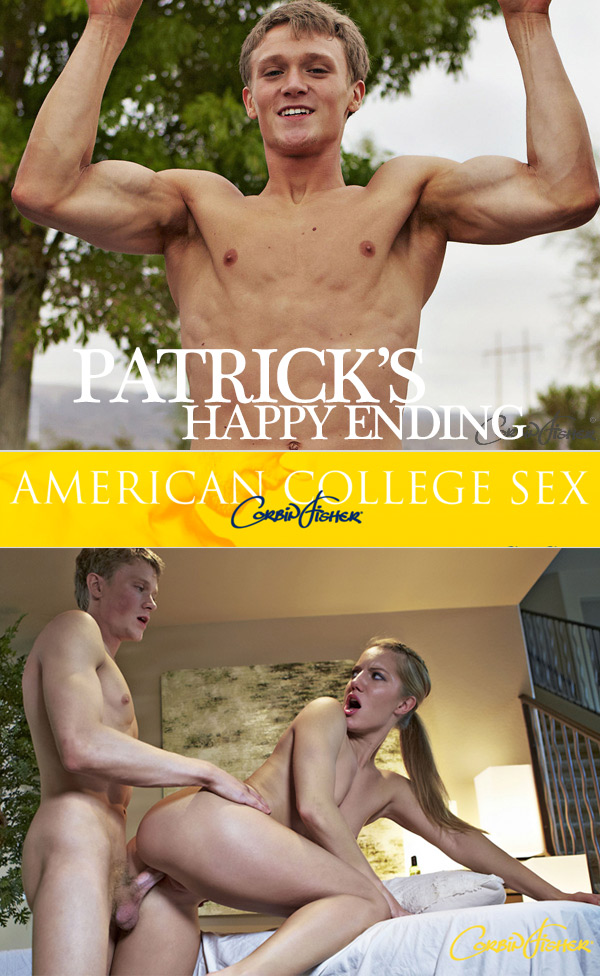 Watch Patrick & Tiffany at AmericanCollegeSex
Patrick gets the royal treatment here – a massage that leads to some hot and heavy pounding!
Patrick mentioned in his intro video he doesn't actually have too much sex – he tends to take it easy and wait for others to hit on him (though I'm surprised that doesn't happen far more often than he says). But, when given a clear opportunity, Patrick's more than ready to get busy and get that dick of his buried in someone!
That tight, athletic frame of his was made to fuck, and every muscle in his body comes to life as he drills Tiffany and paints her with a big load!