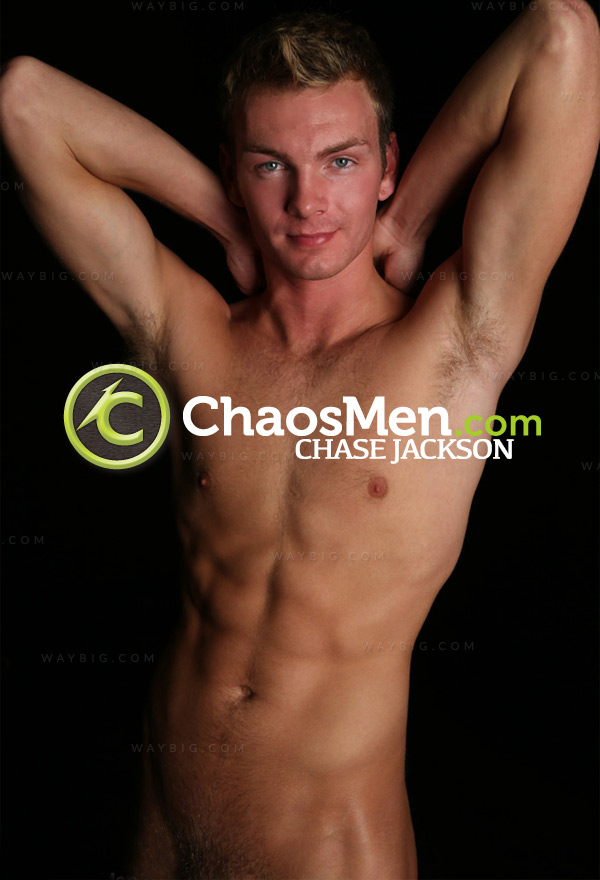 Watch Chase Jackson at ChaosMen.com
Chase Jackson is kind of a hard sell as a straight guy.
He has a stripper girlfriend, who is about 5-6 years older than he is. She quickly took a dildo to him, and of course, he liked it. Not sure if she is older and wiser than her boyfriend, but I think she might have the same suspicions we all do.
He has twink written all over him, and I suspect, given the dildo play in this video, he will eventually be a big 'ole bottom.
Regardless of how he defines himself, he had a blast showing-off to the camera, and we have to give him props for amping it up and using a couple toys on his ass.
And like most anally stimulated orgasms, it is a tremendously powerful ejaculation as the butt plug vibrates against his prostate. Great load too!