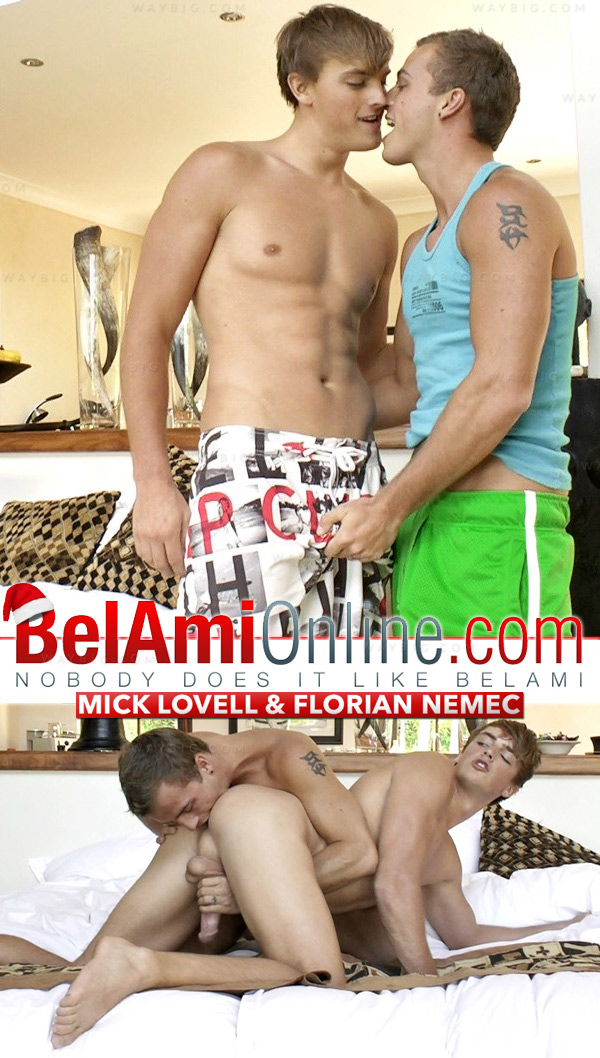 Watch Mick Lovell & Florian Nemec at BelAmiOnline
For those of you who have been missing Mick in action we have a treat for you today.
When Florian Nemec and Mick Lovell arrive back at their house in South Africa they are a little surprised to see that someone has set up a bed for them in the living room.
Both guys are bright enough to take the hint and immediately start putting it to some good use.