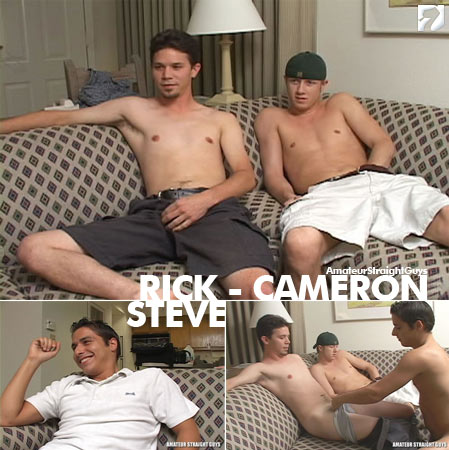 I present for your viewing pleasure; Steve… now Steve LOVES to suck cock, especially if it's attached to a straight dude. ASG thought they'd test to see if Steve could get his "fill" so to speak by feeding him two of the hottest straight guy cocks they had in the stable. ASG asked Cameron and Rick to stop by and meet up with Steve. Talk about doubling your pleasure!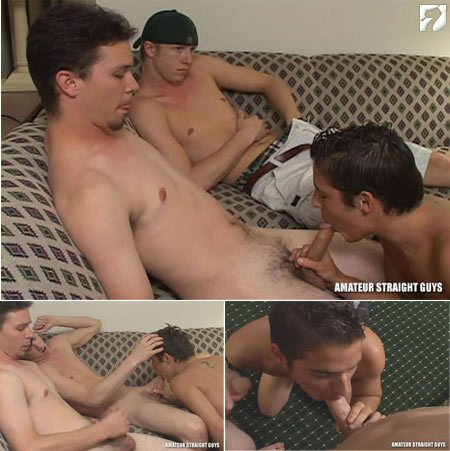 ASG's straight guys (Rick & Cameron) were just aching to have some warm mouth suck off their cocks so the match with Steve seemed perfect. The video starts out with some teasing talk with Rick and Cameron who then are introduced to horny and ready to go Steve. Steve slobbed, sucked and licked all over the guys and well you'll have to watch to see the fun "cream filled" ending.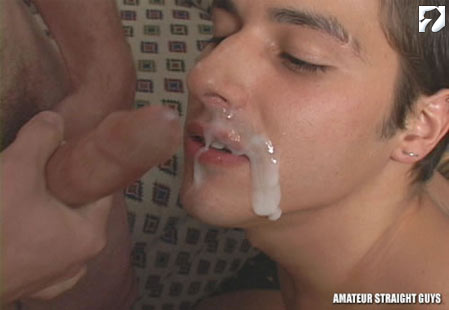 Enjoy the double stuff!
Visit Amateur Straight Guys