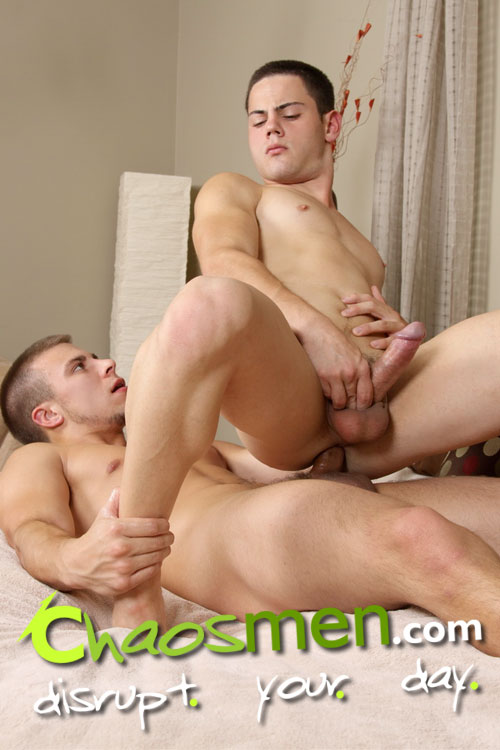 Watch Eli & Jake Lyons at ChaosMen.com
ChaosMen wrote:
I so wanted to get a pro bottom in for Eli to fuck with wild abandon.

Jake Lyons (of many stage names and websites) was looking for more work, and I was eager for a voracious experienced bottom that likes to get really pounded. I get end up working with a lot new straight guys and we tend to have to take it easy, as well as sticking to a few positions they can handle.

So it was fun to just let the two go at it.

I do have to comment that Jake did some hair removal, I think perhaps trying to hold onto his twink status, and his skin is just really broken out from all the Nair or something. He has since stopped his insane attempt to keep body hair at bay.

The kid really knows how to get fucked and as I said Eli goes crazy finally getting a chance to fuck really hard.

Once again I get a "lucky" with a perfect dual cum shot. Eli fucks the cum out of Jake and then Eli breeds him with professional skill.

A bit of a long video, but there was so much good stuff happening, it was hard to keep it even below 25 videos. But I promise each minute is totally worth it!