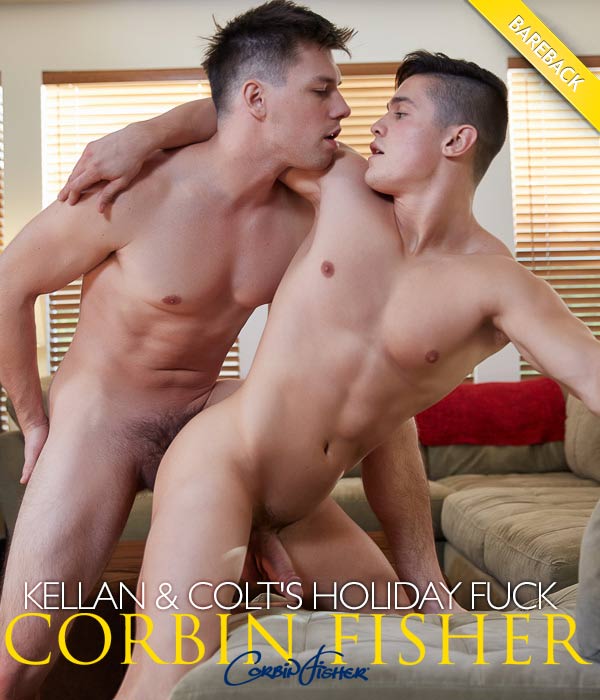 Watch Kellan & Colt at CorbinFisher.com
At CF we know that only the best boys get on the naughty list, so this year we asked some of our naughtiest studs what – and who – was on their horny wish list.
Colt and Kellan had hooked up before, and apparently it was such a good fuck that another go with Kellan's hot body, plump ass, and long cock was what Colt wanted this year. Kellan was more than happy to provide all of that!
The guys really get in the Christmas spirit, giving and taking each other's hard dicks in some passionate holiday sex. Colt's thick dick goes balls deep into Kellan as they make out. Later, his own hard cock bounces up and down as Kellan drives deep into his ass. Moaning over the feel of their hot bodies thrusting into each other, both Colt and Kellan eagerly bend over to take the other's thick jizz right on their holes!