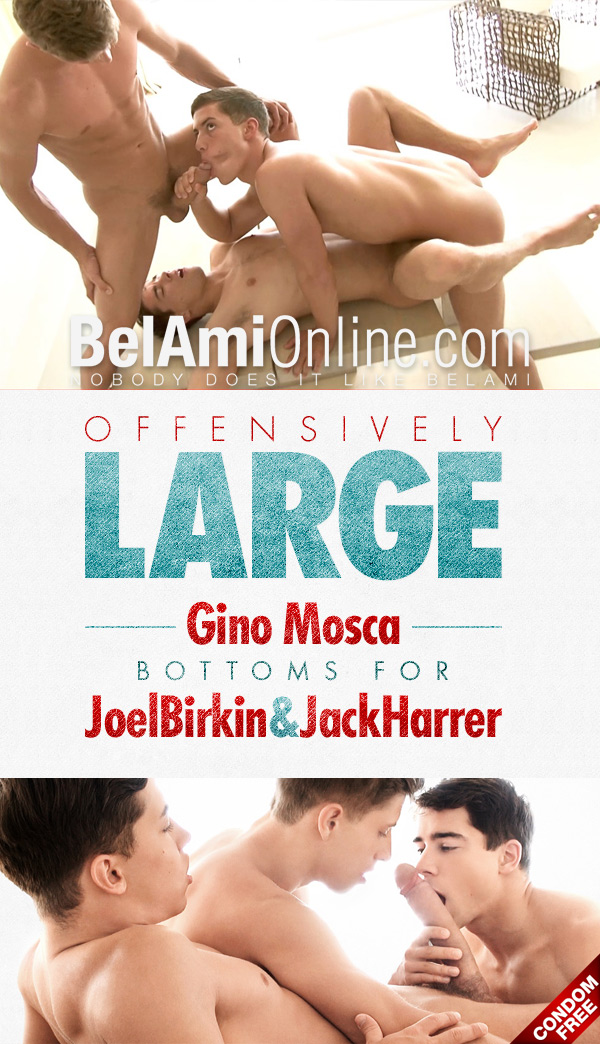 Watch Joel Birkin & Jack Harrer Fucks Gino Mosca at BelAmiOnline
It's Offensively Large time again here at BelAmiOnline and this month we are teaming up our supersized pairing of Joel Birkin and Jack Harrer with the ever-ready Gino Mosca.
Gino is always a pleasure to work with with his easy going nature and his willingness to try almost anything at all. Take a look here to see just how well he does with two of BelAmi's biggest dicks!
Watch Joel Birkin & Jack Harrer Fucks Gino Mosca at BelAmiOnline