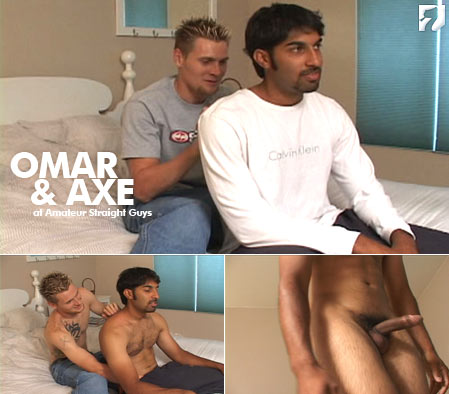 After much vociferation from ASG's members to see more of Omar..much more… ASG dropped a hint to Omar that they wanted to see him fuck a guy in the ass.
"What?!" were Omar's words to be exact. "Oh man, I don't know if I could do that." Sure you can Omar, sure you can. So Omar agreed to meet up with ASG and meet the guy who wanted to be fucked in person. ASG introduced Omar to Axe and they really hit it off. Axe was really intrigued by getting Omar's big tool in his butthole and after a bit, Omar seemed growingly interested in plugging Axe's tight ass.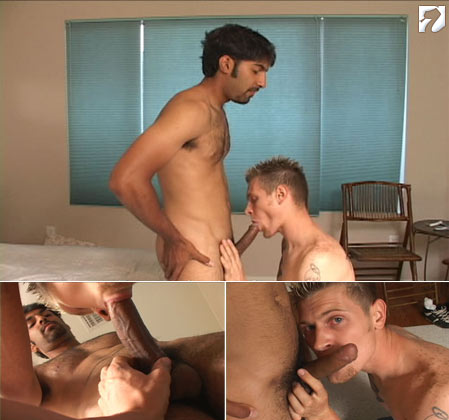 Axe really sealed the deal by telling Omar that he didn't have to fuck him but he wanted a chance to slobber on his big ol' cock and see if he changed his mind. Omar was SO turned on by getting his dick sucked to attention that he was suddenly MORE than willing to pump Axe's butt.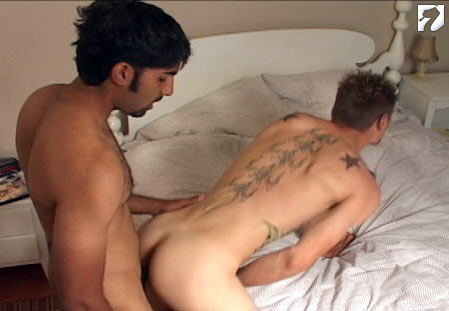 Damn guys…you're gonna love this one. A first timer for sure. Omar has never EVER messed around with another guy – let alone fucked one! Get your towels and lube ready cuz you're gonna need em! Enjoy!
Visit Amateur Straight Guys