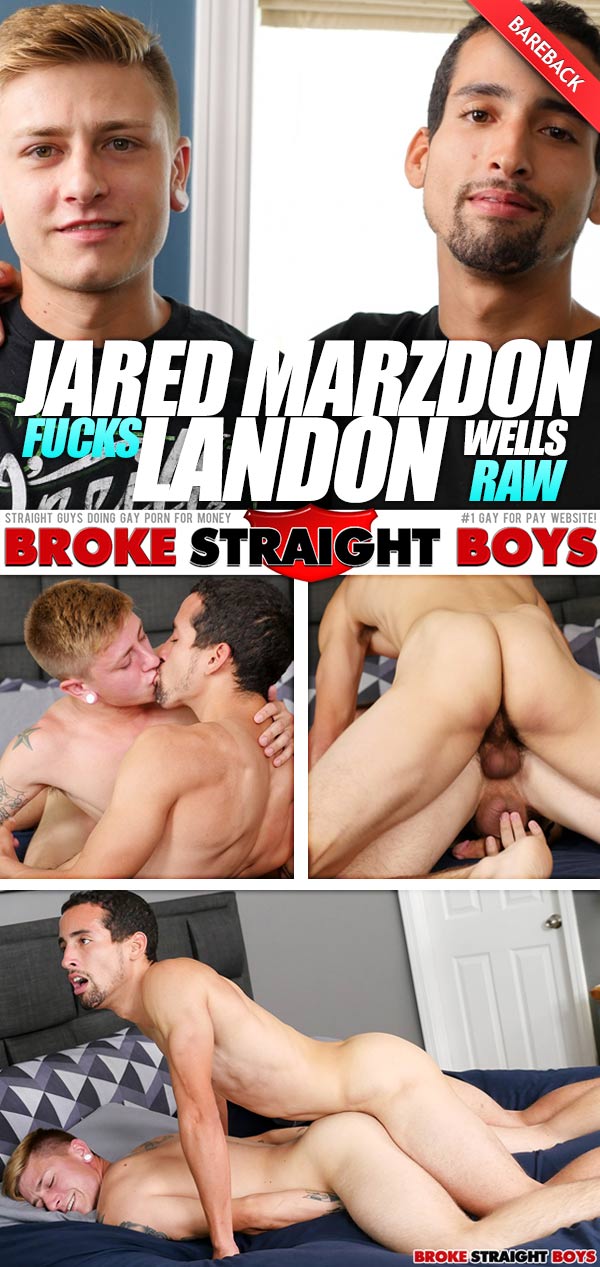 Watch as Jared Marzdon Fucks Landon Wells at BrokeStraightBoys
Jared Marzdon and Landon Wells skip the warm up and get right to the good stuff, naked on the bed as the camera starts rolling, these two studs are already going at it as Landon takes Jared's dick in his mouth and sucks it hard. When Jared's erect cock is ready for some action he pulls it out of Landon's mouth and sticks it in his ass instead, filling him up with that big prick as he pulls in and out of Landon's tight ass.
Jared turns Landon over and fucks him raw from behind, making Landon moan as he pounds Landon's hole and makes his sweet ass bounce with each deep thrust of his throbbing cock. Jared gives Landon's ass a break from his dick and rims it instead, running his wet tongue around Landon's sensitive hole and then shoving his dick back in and fucking him bareback and hard while Landon plays with himself. The harder Jared pounds him, the closer these hot guys get to coming until Jared can't take anymore of that tight ass and pulls out to shoot his load and then fingers Landon until he unloads his cum all over himself and in Jared's mouth!
Watch as Jared Marzdon Fucks Landon Wells at BrokeStraightBoys