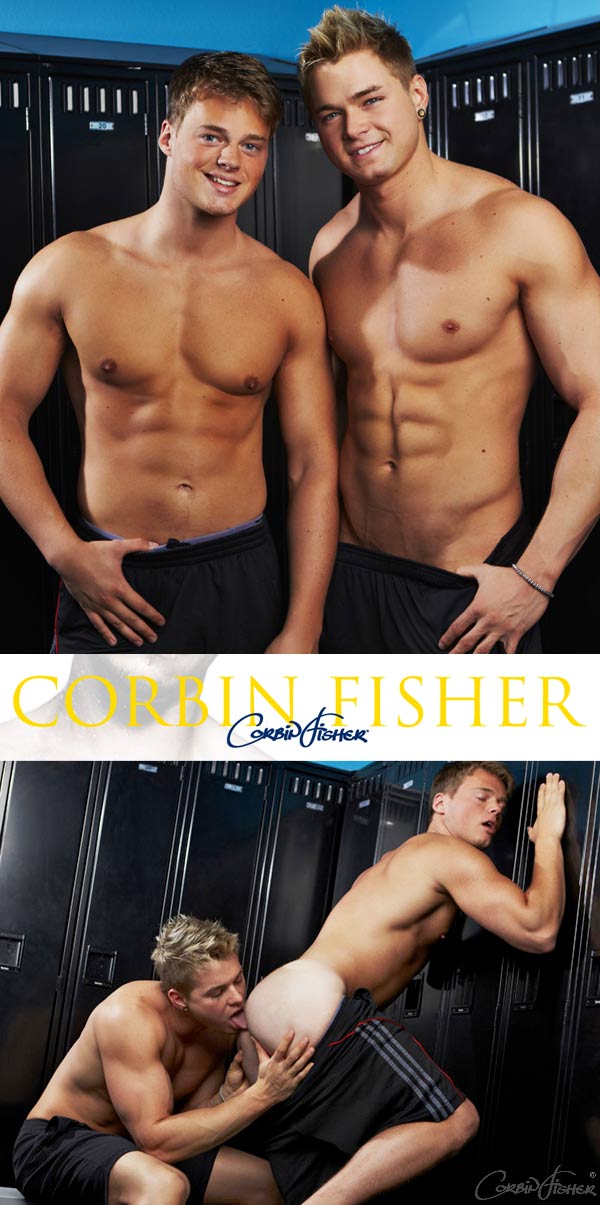 Watch Cort & Connor at CorbinFisher.com
NOTICE: This video was filmed without the use of condoms. Individuals should be comfortable with such material before viewing.
Sometimes, all you need is patience.
When Cort showed up to CF last year, I had him pegged as a guy that might be interested in guy/guy action, but wouldn't actually go that far. We didn't see him for a year and when he came back, he fucked Josh and thoroughly enjoyed the experience.
So, of course, I had to see if Cort would bottom for a guy. He'd already met Connor, of course and let me know that if anyone was going to do it, he'd love for it to be Connor (seriously – who wouldn't want Connor to be their first top?)
Connor always has a great time breaking in a bottom. He take great care of everyone he gets in bed with, but with the newbies, he has an uncanny sense of what they want or need.
Connor kisses Cort and pushes him down on the bed. He covers Cort's ripped torso with kisses and pulls off his own shirt. "My god, look at all the muscle," Cort says. Connor tells him it's all his today. At that point, even I kind of swooned a little! Connor pulls Cort's dick out from his underwear and sucks him.
Cort's already rock-hard. He watches Connor go down on him. Connor gets onto the bed and feeds Cort his big dick. Cort takes his time, savoring every minute he gets to have Connor's cock in his mouth.
Cort climbs on top of Connor's thick cock. He slowly slides down, getting used to having that huge dick in his ass. He tells Connor he never imagined it would feel like this.
Connor drills up into Cort's virgin hole. Cort watches himself getting fucked in the mirror and says it looks "pretty awesome" from his viewpoint. Connor slams his cock in all the way, making Cort moan and yell.
Cort gets on his hands and knees. Connor pounds him doggy-style. Cort flips over onto his back so Connor can fuck him in the missionary position. Cort rubs Connor's muscled chest and tells him to fuck him deeper. "Give me more!" he yells.
Connor fucks a big load out of Cort. Cum sprays all over Cort's abs and chest. Connor pulls out and shoots his load into Cort's mouth. Cort sucks Connor's dick dry.
Looks like patience pays off!