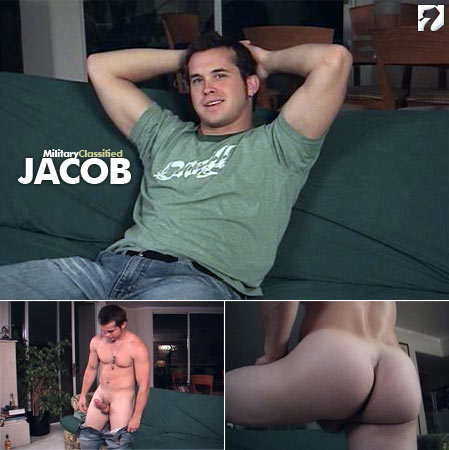 Jacob is a little Navy Squid Rob at MilitaryClassified(MC) found up in LA on leave. He's actually from Newport Beach, California so he has that surfer look but decided to join the Navy to see the world. This dude is frickin hot though, he stands a little over 5'9″ at 165 and all muscle. Not a tat on his smooth, tan skin and as ass that just doesn't quit. He is providing MC with a first, he has NEVER had his cock sucked by a guy ever… and especially on tape.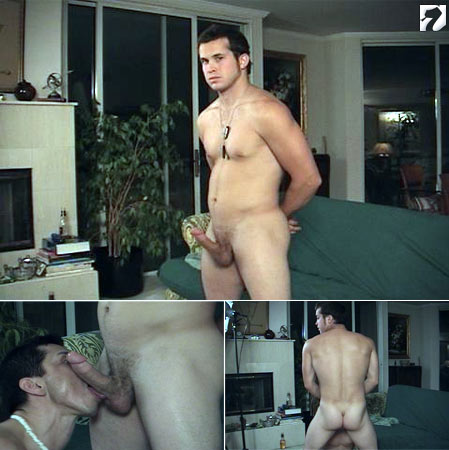 Jacob was a little negotiator too; always trying to get a little more money for doing just a little bit more. Rob was enamored by him so he hopelessly complied making him a valuable boy. Rob knew what he was getting when Jacob started to take off his clothes. OMG! This kid has a great body, luscious 7.5 incher, cut with some wide and thick low hangers with just a little peach fuzz that made them delicious.
Rob had this boy start jerkin his chain to his best line of defense for straight guys to break them down and make them horny…. his DP (double penetration, straight term!) and the chicks do it bareback and they all swallow… damn.. it can even get a gay guy going! But sure enough, Jacob was hard as a rock in no time and that's when Rob went in for the kill!
Rob started massaging this boy's meat and although he was zoned into the porn, you can still tell that Jacob was conscience of what Rob was doing and before long he was laying back on the couch with his legs spread and his hands behind his back enjoying what he thought was a handjob.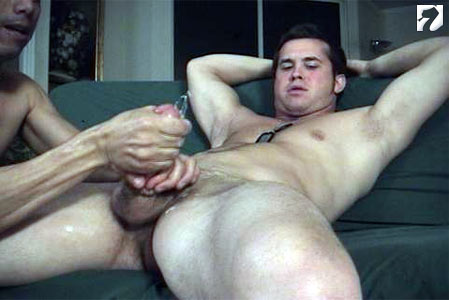 Rob had him stand up and without even really giving him a warning, he made Jacob start face fucking him with his 7 incher and this boy knows how to penetrate his missile. One can only imagine how he fucks a nice tight hole…. hum… maybe next time! You guys can catch some lovely ass scenes of his penetration of Rob's mouth that are fuckin' fantastic.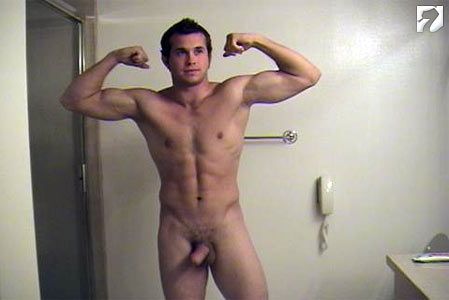 Jacob goes deeper and deeper into hysteria as Rob begins to break down this straight boy's silent attitude and unpleasantness, and soon he had a straight boy who forgot the camera, forgot that he was getting sucked by a dude, and gave Rob one of the most amazing TRUE reactions a straight guy can give on tape…. truly worth watching!
Visit MilitaryClassified