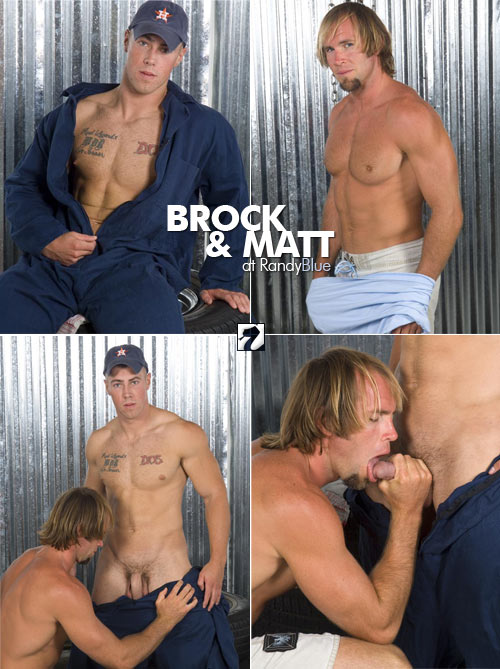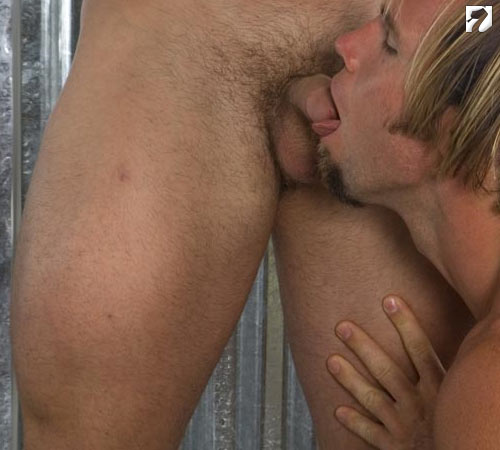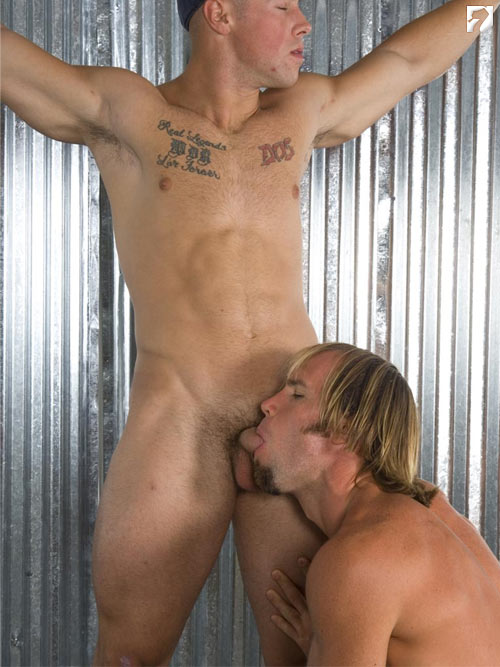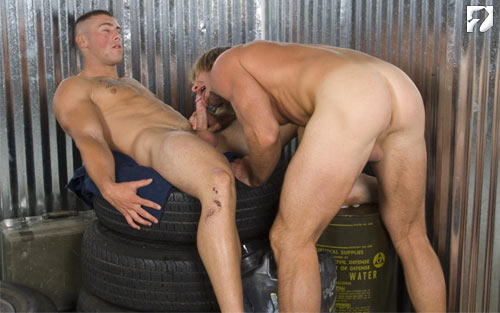 Brock is really fucking sexy. Randy is the first to admit that his photography skills do not do Brock justice. "He is far better looking than any photo of mine could show, " says Randy. "But, still, he does look great in them!"
Brock had contacted RandyBlue about wanting to do some work and he needed money quickly. It seems Brock had gone out partying with a girl, went trailblazing in the middle of the night and got himself stuck, doing some damage to his truck. "I need some money real quick to get it fixed," he said.
Brock had always let Randy know that he was not ever going to appear with another dude on the site. "Not no but HELL NO!" was pretty much what he told Randy. So sensing some desperation in the air Randy decided it was his time to strike. Brock looked up at Randy after he asked and laughed, then said "Yeh I knew you were going to ask that…OK."
That was all Randy needed. He then called up Matt, who is becoming quite a good cocksucker and asked him if he would be interested. The guys got together the next day and Brock, money or not, did one hell of a hot job. Matt really got into it and the guys were really helping each other out. Think what you want, but one can surmise that Brock wrecked his truck on purpose.
More Brock and Matt at RandyBlue