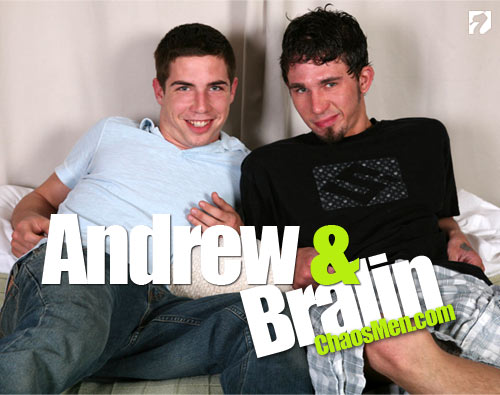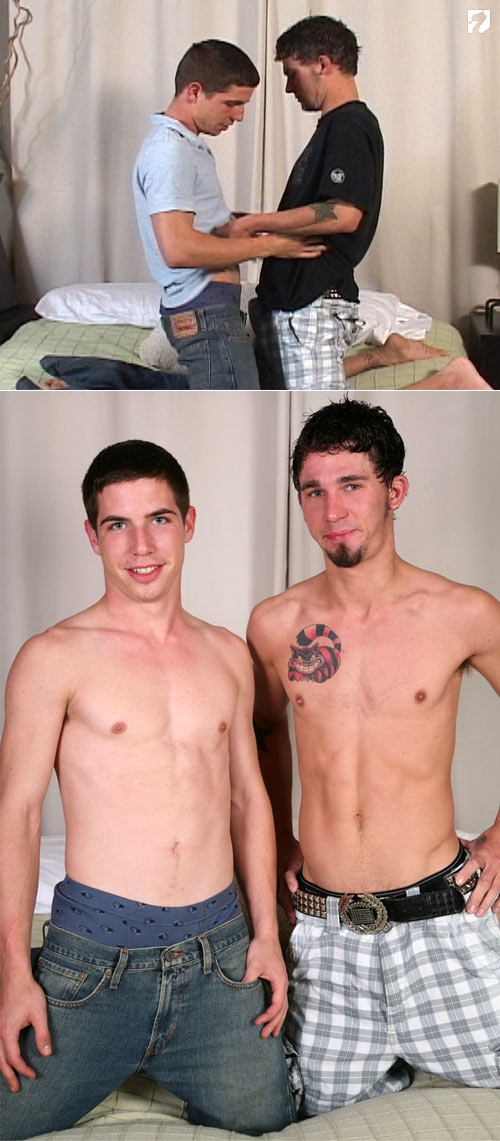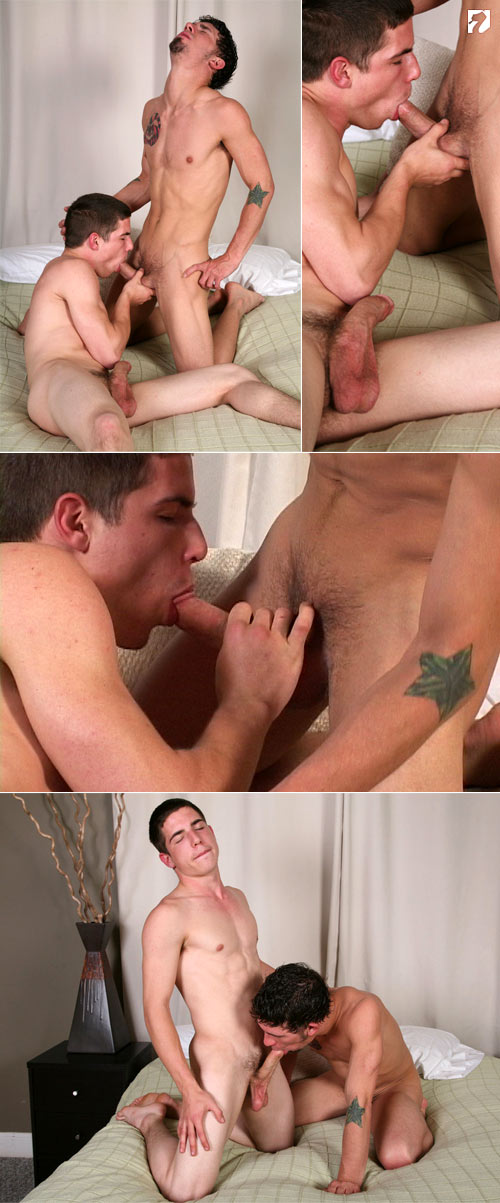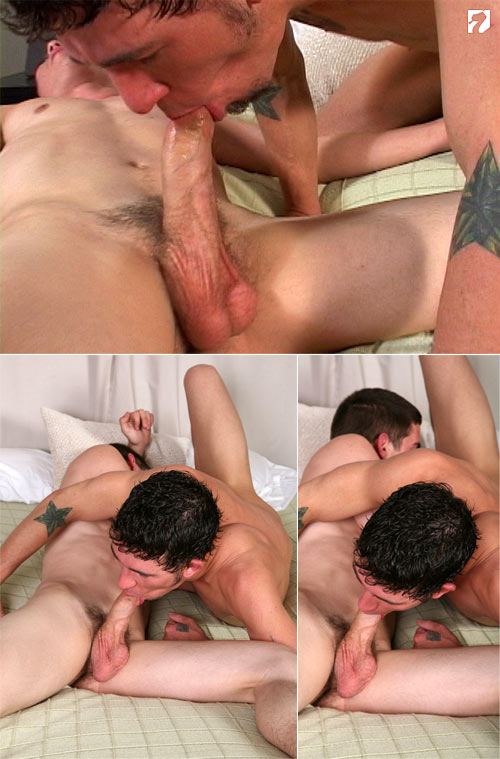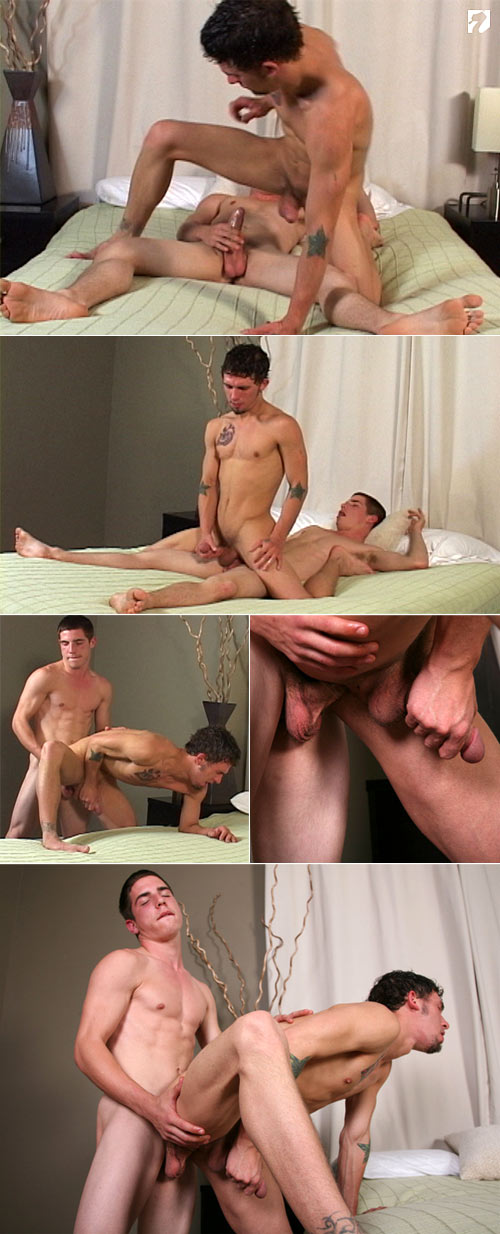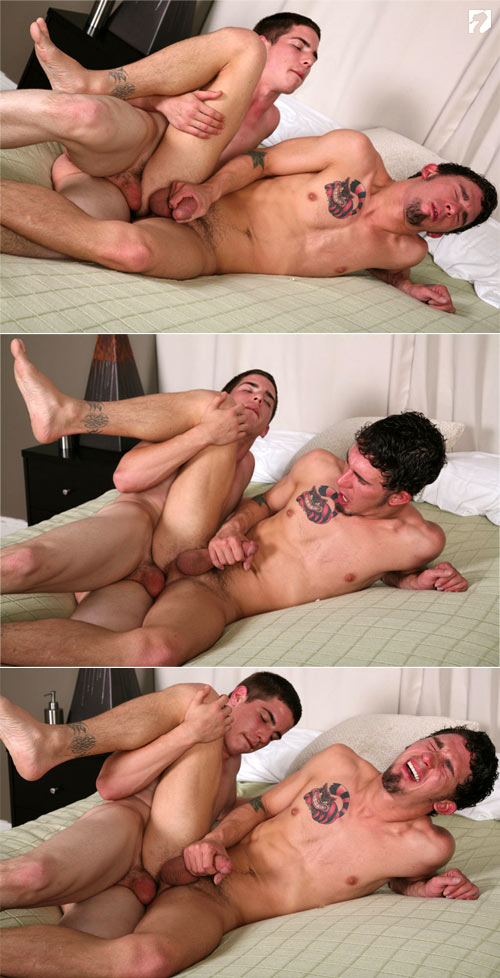 Watch Andrew & Bralin at ChaosMen.com
Bryan of ChaosMen wrote:
Payback doesn't always suck!

If you remember a couple weeks back, we learned that Bralin can fuck like an animal as he pummeled Beau's bootie with wild abandon.

It's Bralin's turn to be the bottom boy!

Bralin, for a straight guy, does like to get fucked too. I never really thought about it, but when he bottoms, he is playing with his dick like crazy. So many of the guys just abandon their dicks when getting fucked, when for those of us who bottom know, you gotta keep ur dick happy so it feels better.

So he knows the secret to a good time.

I figured it was time for him to bottom full-time, and it was dang hard to shoot him, cuz every position he would do he would turn to me and ask if he could cum.

"Not yet!" I would say.

It was a challenge to keep him from busting, but the one advantage is, you get to see a guy cum while being fucked, and its pretty dang intense! Enjoy!