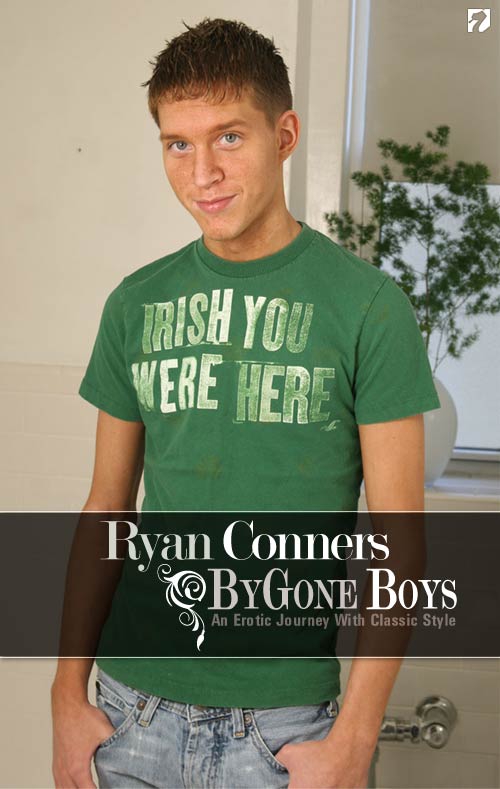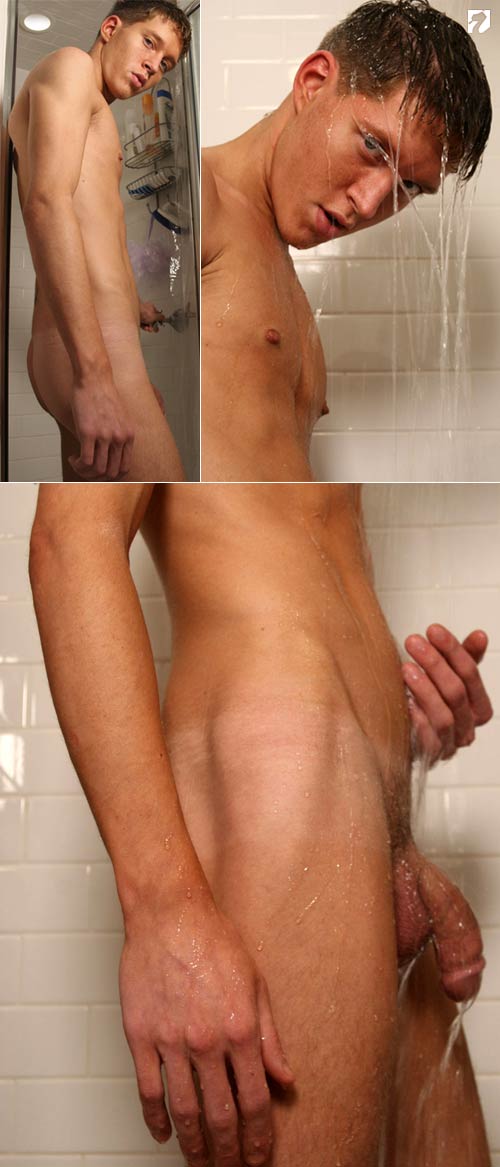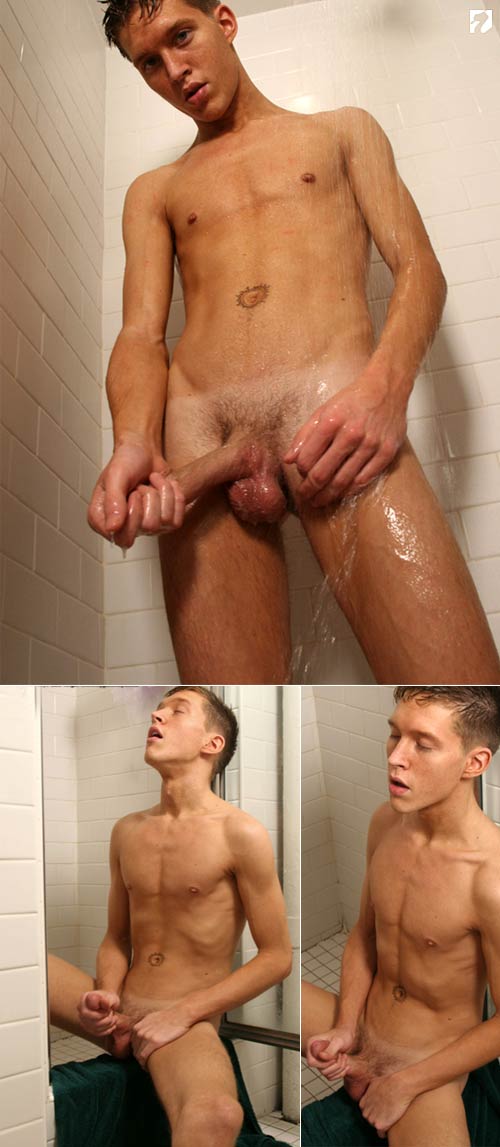 Watch Ryan Conners at ByGoneBoys.com
BGB wrote:
Everyone likes a nice clean boy. So when Ryan showed up and said he needed a shower, we were quick to agree it would be hot — especially when he said he wanted to invite everyone to watch.

Ryan starts by slowly stripping off his pants, showing the nice bulge in his tight camouflage underwear. He can't keep his hands off his own package, and soon is pulling off his briefs to reveal his compact ass and tasty-looking cock. His blue eyes sparkle as he raises his shirt, showing off his tattoos as he removes his bright green T-shirt and moves toward the shower to start up the water.

We're guessing he likes the water pretty hot, at least based on how hot it seems in the room when his naked body steps into the shower. He soaps up a bit and begins stroking his rapidly growing dick, his balls bouncing happily as he tugs. It seems Ryan has pretty much forgotten about the shower when he takes a seat at the entrance to the shower and proceeds to jerk off, pumping his load all over the green bath towel. Some physical needs are more important than cleaning behind your ears, right?