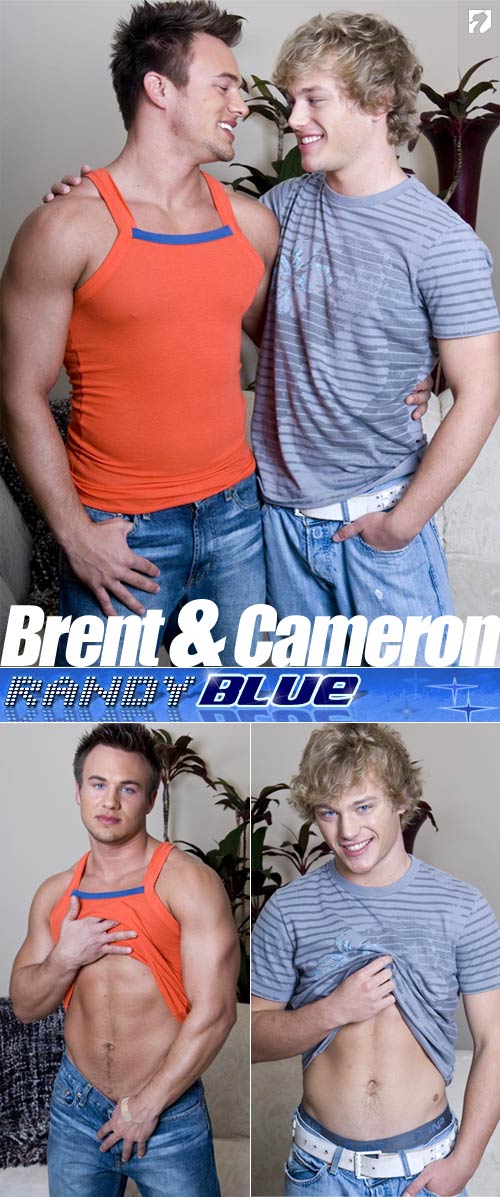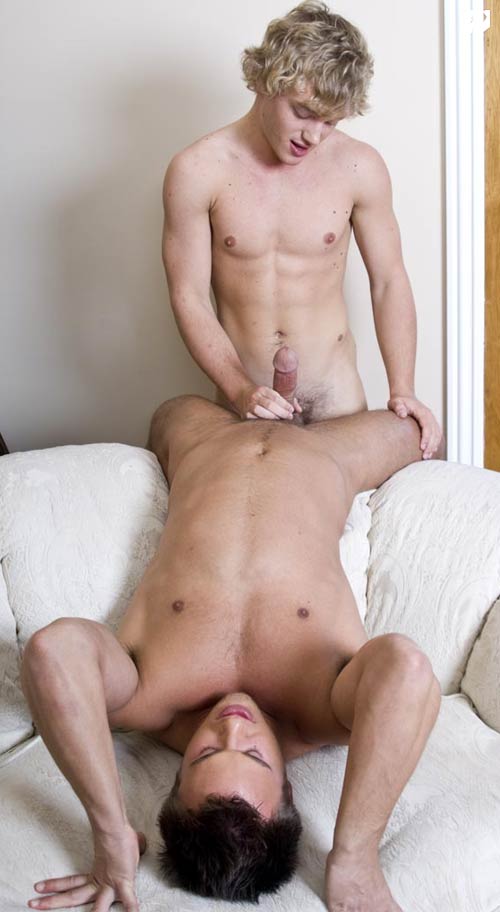 Watch Brent & Cameron's Teaser Clip | Visit RandyBlue.com
Randy wrote:
I remember when Brent Diggs first came to shoot with us. He was so innocent and fresh faced. He's really grown over the past few years. He's worked his body so that he's in amazing shape, not that he was all that bad to begin with. He used to be quite bashful but has really come out of his shell. His first live show had him smiling a lot, waiting for direction and guidance with an adorable bashfulness, whereas in his last live show he took total control and led the viewers through a typical workout, holding them all in the palm of his hand. I thought it would be only fitting that he act as a sort of 'big brother' to newcomer Cameron Michaels.

Cameron blew everyone away with his debut performance on Randy Blue with his unique mixture of angelic features (with those curly blond locks) and deep manly voice. Brent and Cameron had such an amazing energy together that went even beyond the video shoot. In fact, a friend of mine ran into the three of us out for dinner one night and asked if they were brothers. If you like that sort of thing, feel free to insert your own personal fantasy here. They did such a great job together, from the passionate way they locked lips and devoured each other's tongues, to the hot 69 where they gave each other head while grinding their sexy bodies together. And talk about a blowjob, you would think that Brent would outshine Cameron with his experience as a Randy Blue model but Cameron has got one talented mouth. It's so hot watching him blow Brent in this video that you can practically feel it. And as much as you want to shoot your load you'll find there's a part of you that doesn't want them to stop. Even after unloading their hot steamy loads they still playfully laugh and smile so you know they had a great time making this video.