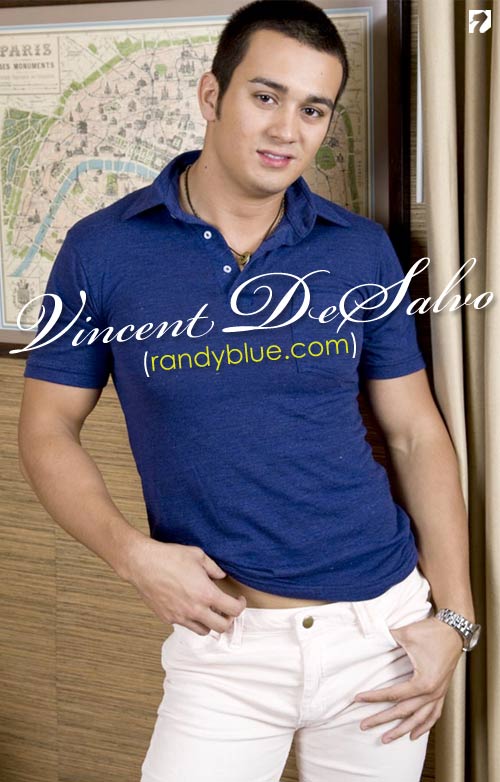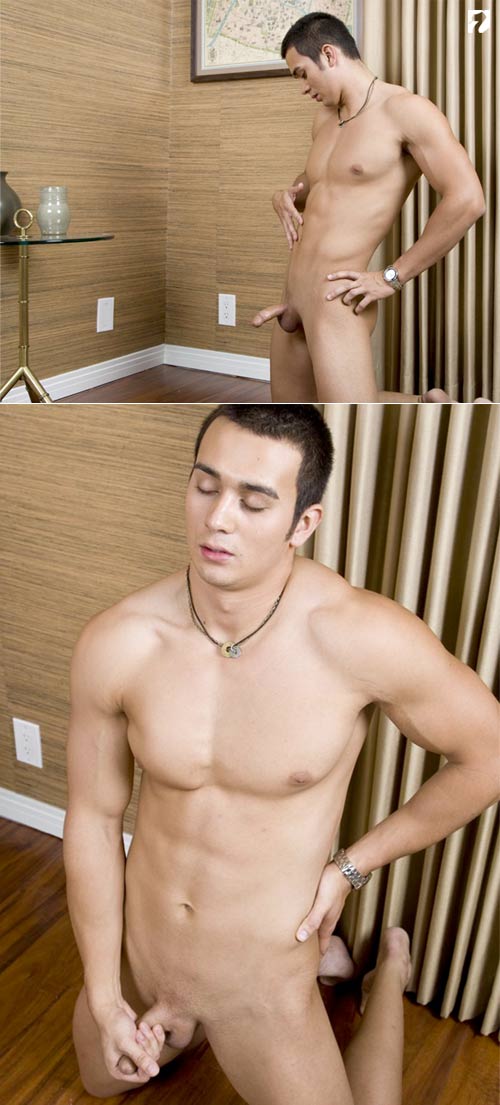 Watch Vincent's Teaser Clip | Visit RandyBlue.com
Randyblue wrote:
Vincent is one of those rare guys who just fell into my lap. Literally. I was hanging at the beach with a friend of mine and we just happened to set up our blanket near a bunch of hot guys playing volleyball. We figured it was a perfect spot to take in the scenery… and I guess there was an ocean there, too. There was one guy who caught my eye. His body was absolutely incredible, with a huge bulge in his tight shorts and sweat creating a light sheen over his gorgeous smooth musculature. He laughed a lot throughout the game and when he did he radiated a playfulness that made me think he would be a lot of fun to mess around with. Then, all of a sudden, this this handsome hunk dove for a ball and ended up landing right in the middle of our blanket. Luckily he was unharmed and when he got up he chuckled, apologized and smiled this blinding white, joyful smile.

His name was Vincent DeSalvo and after the game I had to find out more about him. He said he loved the outdoors and his sexy body came from all the athletic activities he enjoyed. I told him what I did for a living and asked if he had ever done any modeling. He said that while he hadn't modeled before he had been a go-go boy. Then he got this contemplative look on his face for just a moment, then flashed that adorable smile at me and said, 'hey, I could model for you, right?' I didn't really need more than that, I made an appointment and he came in. He has such an innocent look about him that I wasn't prepared for his bad boy side to emerge. He went from his sweet smile to spitting in his hand to lube his dick with and finger fucking himself while moaning like a bitch in heat. And when he came you could hear it in the next county! Vincent has it all, good looks, a great body and an incredible sexual energy.