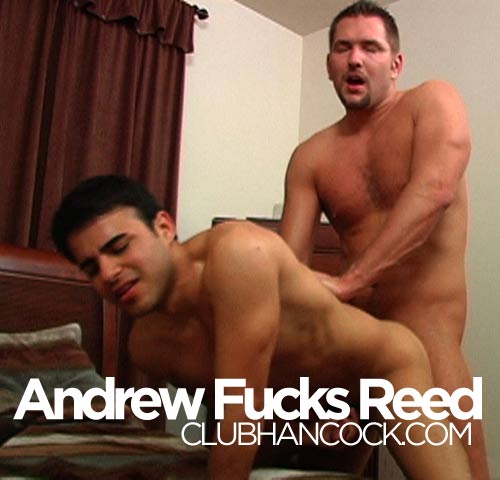 Watch Andrew & Reed at ClubHancock.com
ClubHancock wrote:
Andrew Justice is no stranger to wild sex with no boundaries. This guy loves to fuck and it doesn't matter whose hole he's plowing. When it comes to women, Andrew likes a girl who doesn't mind being gang-banged every now and then. When it comes to guys, Andrew loves a good bottom who can take all that he has to give — all 9 inches, that is.

Reed Hartley is no stranger to wild sex either. This power-bottom is always looking for a challenge, and he just may have met his match with Andrew. Reed loves to suck cock to warm his partners up before they get to ramming his ass, and this was no exception. Reed swallowed Andrew's pole like the pro that he is, and Andrew showed his appreciation with some first rate rimming. But Reed can rim with the best of them, and he had no trouble throwing Andrew's legs up in the air as he buried his tongue deep… in Andrew's ass! But Andrew had some burying of his own to do, and it didn't take long for his huge dick to find itself deep inside Reed's manhole.