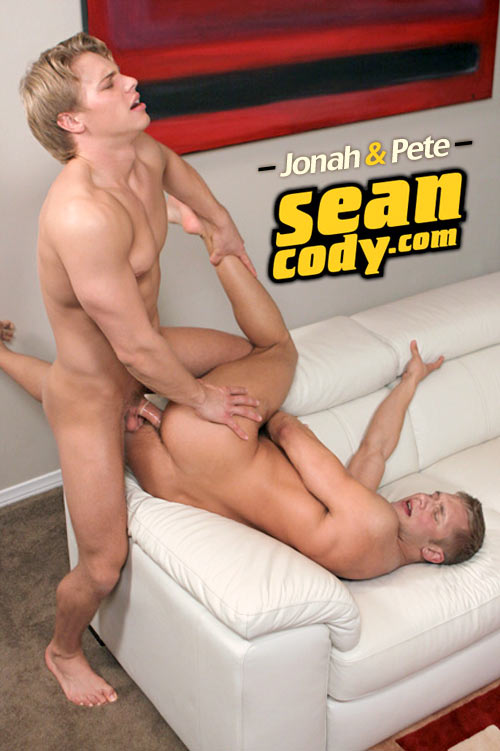 Watch Jonah & Pete at SeanCody.com
"Jonah, this is Pete." I like to keep the introductions simple. "Pete this is Jonah."
"Man," Jonah said to Pete. "You're big."
I think Jonah might have been a little intimidated. He was probably expecting someone smaller for his first man-on-man fuck session.
"Thanks," Pete said with a smile. Even though he's packed on muscle, he's still the same sweet guy!
It all turned out OK, though. Jonah is a talented fucker, and he had a great time tapping Pete's bubble butt!
"Wow, that felt great," Jonah said afterward. "He's got a great ass. He's hot too!"
"So you enjoyed yourself then?" I asked.
"Yeah, it was a little weird at first fucking someone with muscles," he said. "But it was fun!"