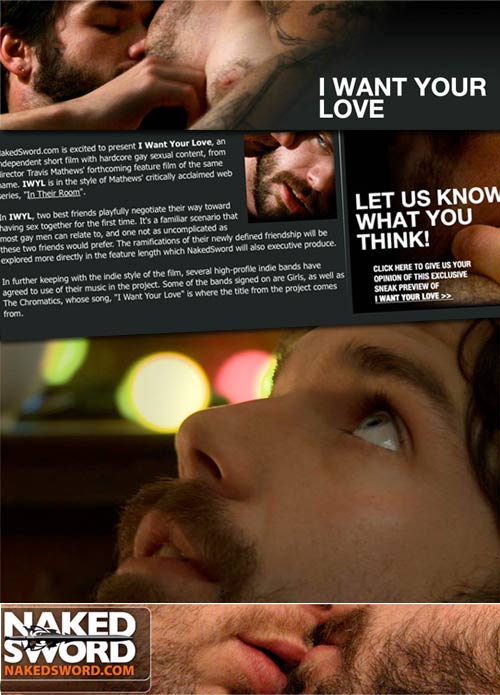 Travis Matthews' I WANT YOUR LOVE (Now Playing Only On NakedSword)
NakedSword writes:
NakedSword.com is excited to present I Want Your Love, an independent short film with hardcore gay sexual content, from director Travis Mathews' forthcoming feature film of the same name. IWYL is in the style of Mathews' critically acclaimed web series, "In Their Room".

In IWYL, two best friends playfully negotiate their way toward having sex together for the first time. It's a familiar scenario that most gay men can relate to, and one not as uncomplicated as these two friends would prefer. The ramifications of their newly defined friendship will be explored more directly in the feature length which NakedSword will also executive produce.

In further keeping with the indie style of the film, several high-profile indie bands have agreed to use of their music in the project. Some of the bands signed on are Girls, as well as The Chromatics, whose song, "I Want Your Love" is where the title from the project comes from.
Via: TheSword.com