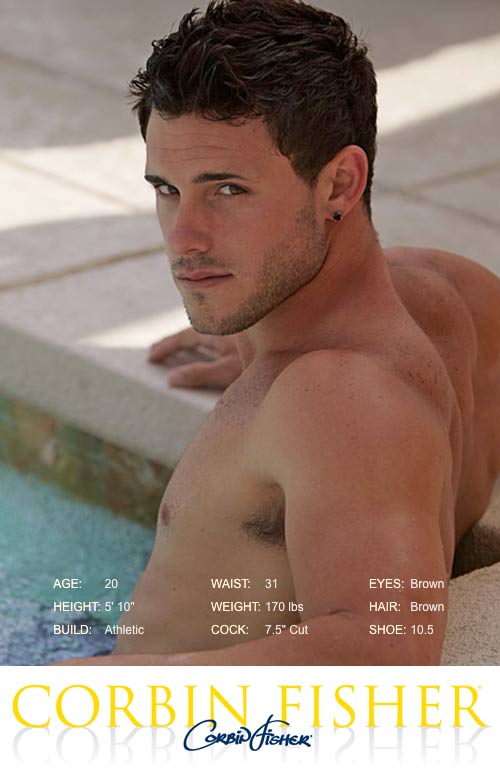 Watch Sean II at CorbinFisher.com
Corbin Fisher wrote:
When Sean came to us, I knew we had another superstar on our hands. His GQ-worthy face, muscled body, long cock and enthusiasm for sex make him a definite score for CF!

Outside by the pool in a zippered hoodie and sweats, Sean wastes no time getting into action. He pulls off his clothes to reveal his scrumptious body. As Sean strokes his big cock, he lifts one arm up to reveal his yummy pits.

Everything about this guy and his body says "sex."

Sean also told us he's bisexual – so that makes it a safe bet we'll get to see him in some hot action on both sides of the fence.

Sean definitely enjoys showing off for the camera. His muscles flex as he jerks his dick and he focuses on jerking off for us. He spits on his hand to lube up and his cock seems to get even bigger.

Sean lays back, his cock curving slightly out as he strokes. He spits on his hand again and squeezes his shaft from the base. The warm sun finally makes him need some lube and he pours some onto his dick.

As Sean edges closer to coming, he moans. He pumps out a thick load onto his stomach. I can't wait to see more of this hottie in action!

Be sure and catch his interview on today's Pete's Attic!