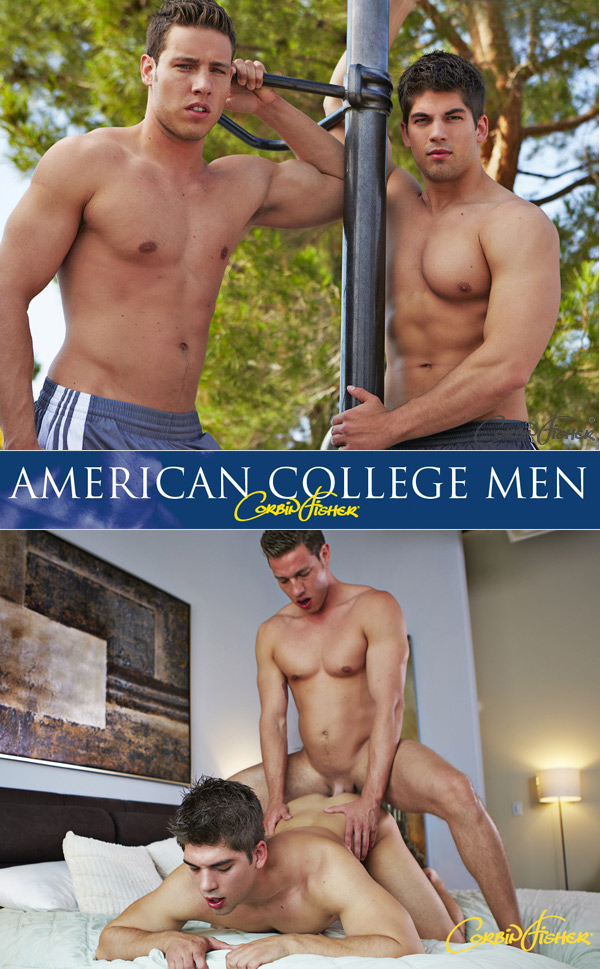 Watch Grayson & Aiden at CorbinFisher.com
NOTICE: This video was filmed without the use of condoms. Individuals should be comfortable with such material before viewing.
The last time we saw Grayson, he was getting that hot ass of his split in two by Chandler's huge cock over at CFS – and loving every bit of it! Grayson took Chandler's big dick like a champ, and ended their hot session with his face completely drenched in a massive load.
Don't think this young man can't give as good as he gets, though! Granted, I think most any one of CF's studs are stellar tops as far as Aiden is concerned. Once Grayson gets his hard dick in Aiden's ass, it's not long at all before Aiden is firing off one of his trademark, powerful loads all over his hard abs.
Aiden's first orgasm while getting fucked is just the beginning of things, though, as Grayson has a whole lot more fucking in store for Aiden!