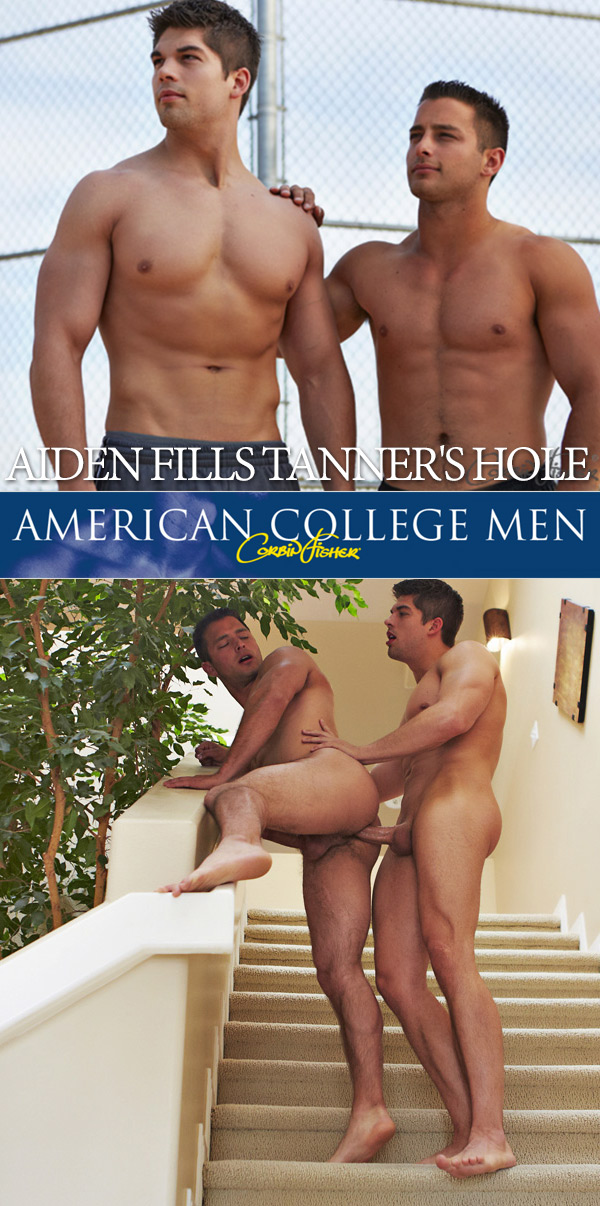 Watch Aiden & Tanner at CorbinFisher.com
NOTICE: This video was filmed without the use of condoms. Individuals should be comfortable with such material before viewing.
With Kellan and Grayson fucking in the other room, Aiden and Tanner only make it as far as the stairs before they're having at one another, swallowing cocks and fucking ass. Tanner wanted Aiden's dick in his ass, and didn't waste any time straddling Aiden and sitting down on his hard cock.
Tanner looks hot as hell, every muscle on his body flexing and his face thrown back with a blissful look on it as Aiden drills his hole. Eventually, Aiden fucks a huge load out of Tanner before firing off his own!