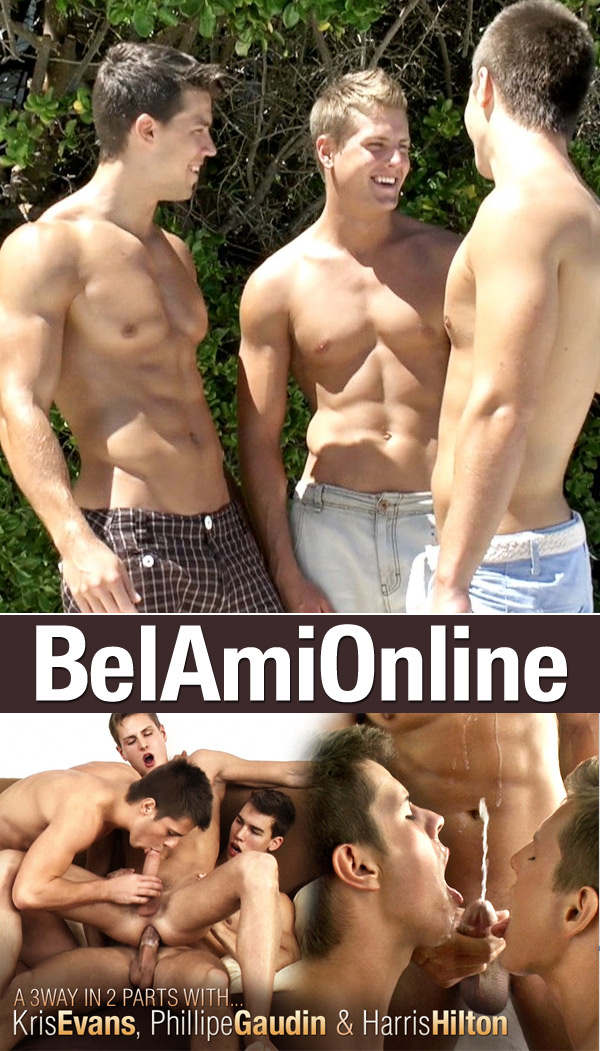 Watch Kris Evans, Phillipe Gaudin & Harris Hilton at BelAmiOnline
We are in Africa for this weeks 2 part update with Kris Evans, Harris Hilton and Phillipe Gaudin.
In the first part Kris and Phillipe spot Harris walking alone along the beach and decide to invite him to join them for a little fun.
In part 2 we find out that we have a scene with 1 top and 2 bottoms, although we must say that Kris is more than a match for both Phillipe and Harris. His constant horniness and the other boys willingness to please ensures that there are fountains of cum flowing at the end of each part.
Watch Kris Evans, Phillipe Gaudin & Harris Hilton at BelAmiOnline