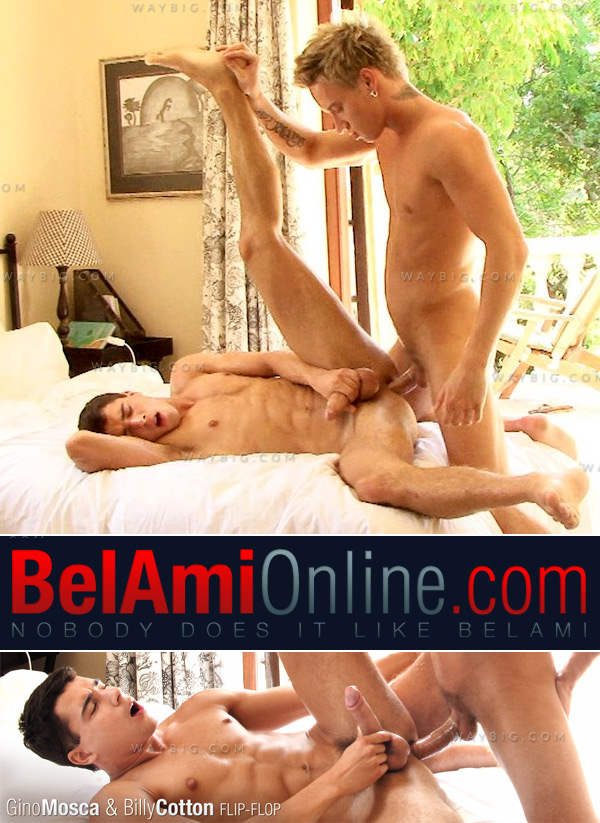 Watch Gino Mosca & Billy Cotton at BelAmiOnline
It always seems almost inevitable that when we travel with a large group of boys to an exotic location like Africa that they spend a lot of time by the swimming pool. One of the reasons for this is that they may be hanging around waiting to film a scene or have some pictures taken, another is that they just like the pool and thirdly is because they always know that they can hook up with another of the boys there.
Certainly seems to have worked for Gino Mosca this time, snaring himself Billy Cotton to help pass the afternoon in sexual pleasure.
Gino's turn at topping Billy this time as we carry on from where we left off in part 1.
As you are watching this, Gino and the team are already preparing to return to Africa again for another winter filming season, so plenty more to come
Watch Gino Mosca & Billy Cotton at BelAmiOnline