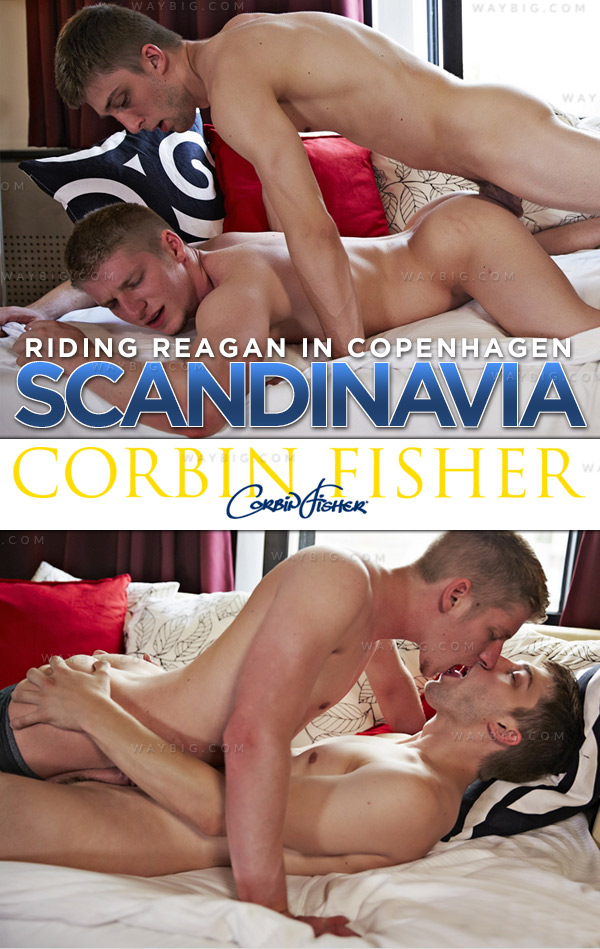 Watch Josh & Reagan at CorbinFisher.com
NOTICE: This video was filmed without the use of condoms. Individuals should be comfortable with such material before viewing.
Once it was set we'd be taking Reagan to Copenhagen, the title of this video became inevitable. I know there's actually a difference in the authentic pronunciation, but we just couldn't resist… Sorry!
Now that we've come clean about that, though, there was still something else that we needed to determine – just who would be riding Reagan in Copenhagen! Well, if there's ever the ideal candidate to sit down on a hard dick and ride it for all he's worth while we watch, it's Josh! Josh always looks amazing while getting fucked, and his facial expressions and the fact that his own dick is always rock hard are a big part of that.
Josh has been on more of our overseas on-location shoots than any other guy at CF, and the action here is a testament to why. He always has fun, is a blast to be around, the other guys enjoy going on trips with him, and you know that any action filmed abroad with him is going to be hot!
The guys saw a lot of amazing sights while in Copenhagen, and the load Josh blasts out while getting his hole pounded by Reagan has to be one of them!