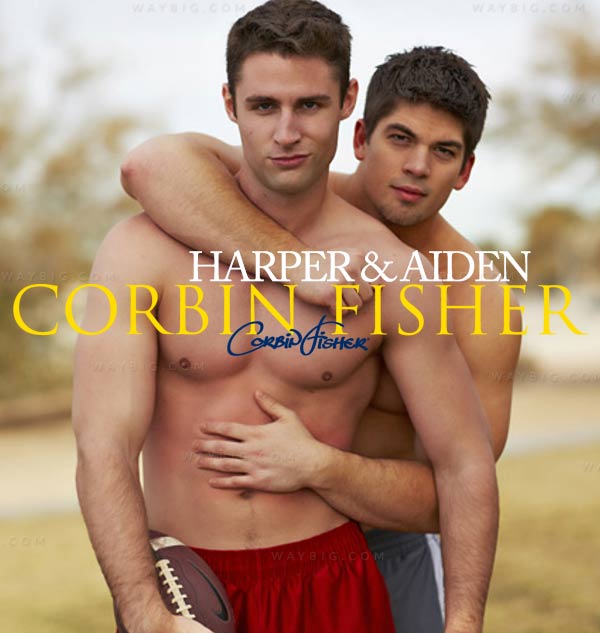 Watch Harper & Aiden at CorbinFisher.com
Two of CF's most popular studs, in action together! When you have Harper fucking Aiden, you know you're in for some fireworks!
Harper can fuck like a champ, and many a CF stud has found that out! Aiden loves getting fucked perhaps more than anyone else on our roster, as we've seen from the countless loads he's shot with fellow CF studs' dicks in his ass! With these two, there's absolutely no doubt the action is going to be intense and hot.
Beyond just intense and hot, though, the action here is fun and playful! Harper and Aiden really get along, and they seemed to enjoy the chance to get in to some action together as much – if not more – than we enjoyed the prospect of watching it. There is clearly some real chemistry here, as evidenced by every bit of foreplay, Aiden's rock hard cock as he gets fucked, the eagerness with which Aiden laps up Harper's load, and the great sex throughout.