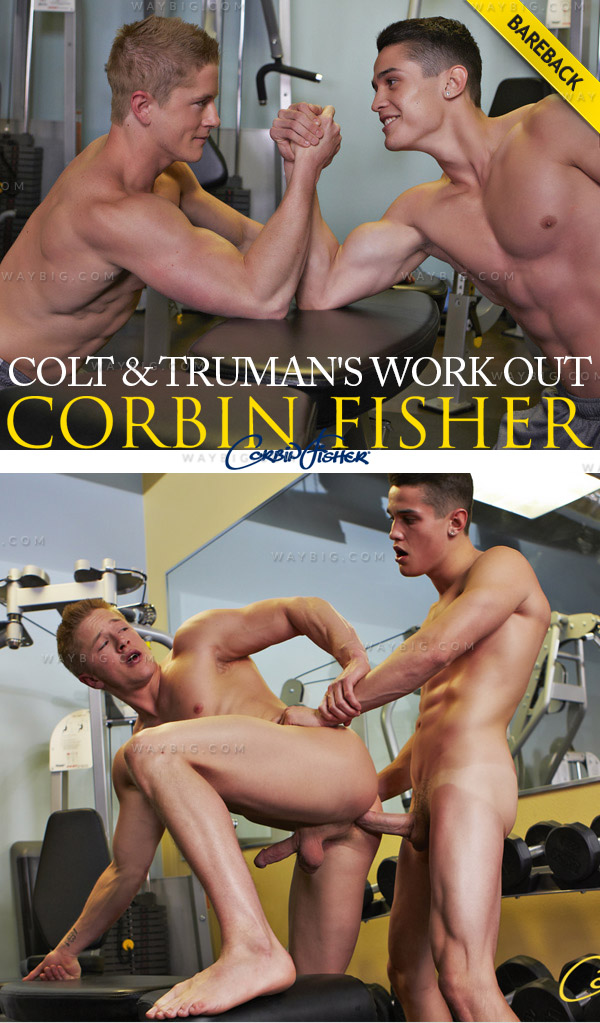 Watch Colt & Truman at CorbinFisher
Colt and Truman hit it off the instant they met each other at CF. I think they found they had a lot in common, enjoyed hanging out with one another, and could spend hours just chatting and chilling. In fact, Colt and Truman get along so well that we came up with this pairing on the fly, after we were seeing just how well they got along and how much they enjoyed hanging out together. It might even be safe to say these guys have a bit of a bromance going!
We first let these two do a couple cam shows at CorbinFisherLive.com together, and it was obvious there was some real chemistry there and they were having lots of fun hanging out and showing off. But we wanted them to take things further, and we also wanted to be sure they took this big step in an episode here at CF.
I think you'll spot just how well these two get along right from the start of the action here, and will be as thankful as we were that they've become such good buds when you see Truman on his back, with Colt's big dick sliding in and out of his mouth. We've taken them from being strangers meeting at CF, to being bros, to being full-on fuckbuddies as Colt pounds Truman hard and fast in what is truly and intense, fun, and incredibly passionate episode!