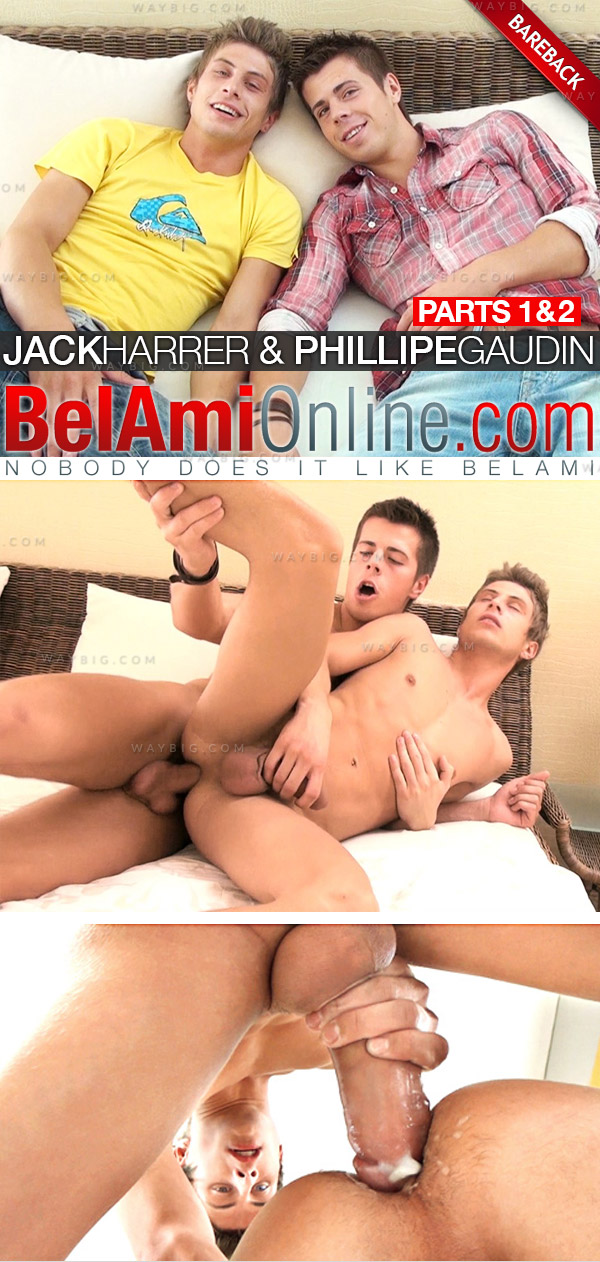 Watch Jack Harrer & Phillipe Gaudin at BelAmiOnline
(Part 1)
We're in the bedroom for this 2 part scenes, but when questioned by Marty we find out that Phillipe likes sex in public and Jack would prefer to do it in his car.
The familiarity and affection these guys shares is evident from the moment the camera joins them.
Phillipe gently explains to Jack that if he gets bored during sex with him, that he will be making a bracelet out of his foreskin, although knowing Jack, there is little chance of that happening.
(Part 2)
With both Jack and Phillipe being completely versatile, it seemed only fair to give Phillipe the chance to show Jack what he can do as a top after bottoming for him in the first part of this scene.
2 very cute guys with heaps of personality always makes for a good encounter, and this pair have plenty of personality to share with each other, and with us.