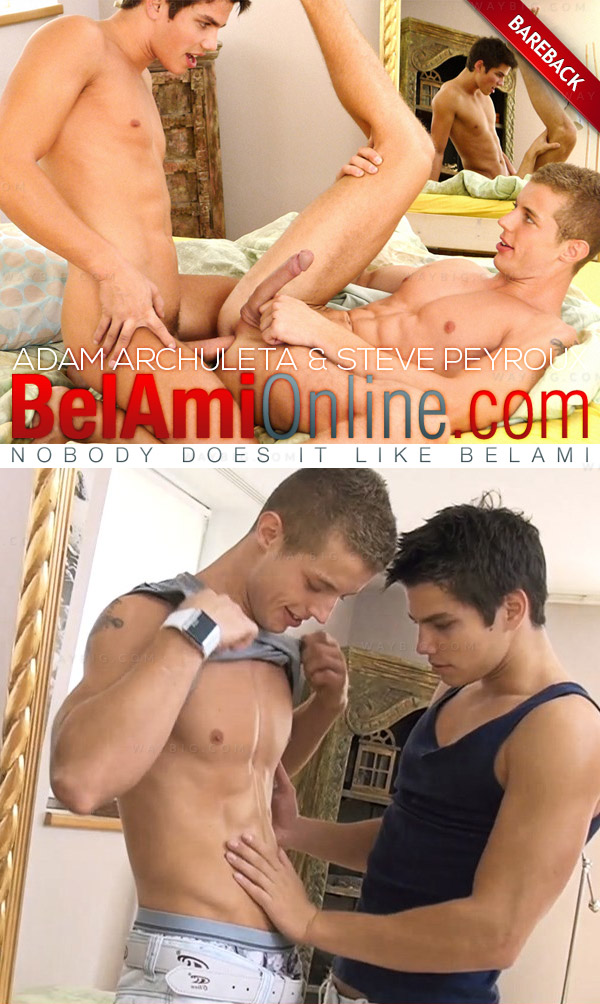 Watch Adam Archuleta & Steve Peyroux at BelAmiOnline
The title of this clip wasn't meant to reflect any creationist story, it just so happens that the models are Adam and Steve.
KinkyAngels boy, Adam Archuleta gets the chance to hook up with Steve Peyroux.
Steve is known as one of our bottoms who is capable of taking any sized cock with pleasure, and this encounter with Adam definitely gives him the pleasure he was looking for.
Watch Adam Archuleta & Steve Peyroux at BelAmiOnline