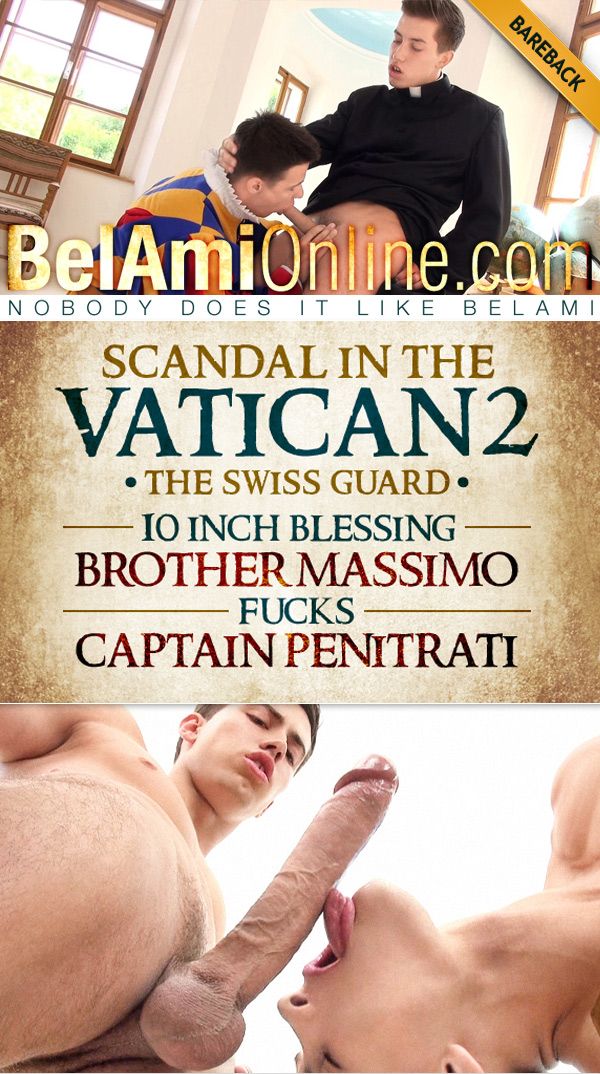 Watch Joel Birkin Fucks Andrei Karenin at BelAmiOnline
For those who despaired last week of poor Andrei being the "unchosen" guard, well, this week's installment should lift your…spirits.
Our young Brother Massimo (Joel Birkin) arrives as Monsignor Fellatione is receiving his divine dicking from Guardsman Leccari. Finding Captain Penetrate (Andrei Karenin) forsaken, the two adjourn for their own rapturous rendezvous.
For those interested in the "plot" a note is needed about Gino Mosca's appearance as a priest at the beginning of this scene. In an effort to fulfill his part of the bargain, Brother Massimo disguises Gino as a priest to smuggle him onto the grounds of Castello KinkyAngelo. Or perhaps Gino Mosca's been converted?