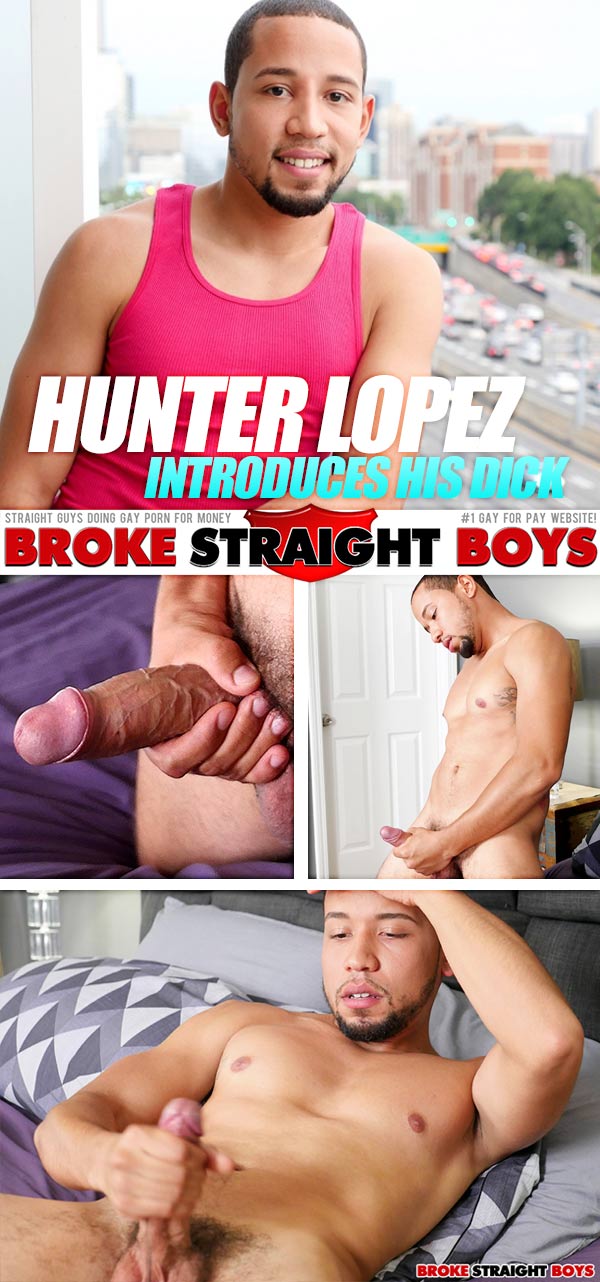 Watch Hunter Lopez at BrokeStraightBoys
Hunter Lopez is our newest model and this 25-year-old Boston dude is ready to earn some cash doing something he loves…jerking off! He barely seems nervous and as we ask him to strip down, you get to appreciate just how sexy this guy is! When we step back and let him do his thing, he wraps his hand around his uncut cock and strokes it gently, getting himself harder with each pass.
Hunter lies back on the bed, legs spread and dick in hand as he continues to work his fat cock, biting his lower lip while he touches himself, running his free hand across his chest and abs while his other hand yanks on that big dick. He sends the camera a sexy glance now and then, getting up to kneel on the bed as he masturbates, his thick member slipping easily between his strong fingers. He leans forward on the bed, balancing himself on one hand while the other hand works that cock, stroking it faster and harder until he nuts hard, shooting his cum across the bed and finishing his hot solo scene strong!
Watch Hunter Lopez at BrokeStraightBoys