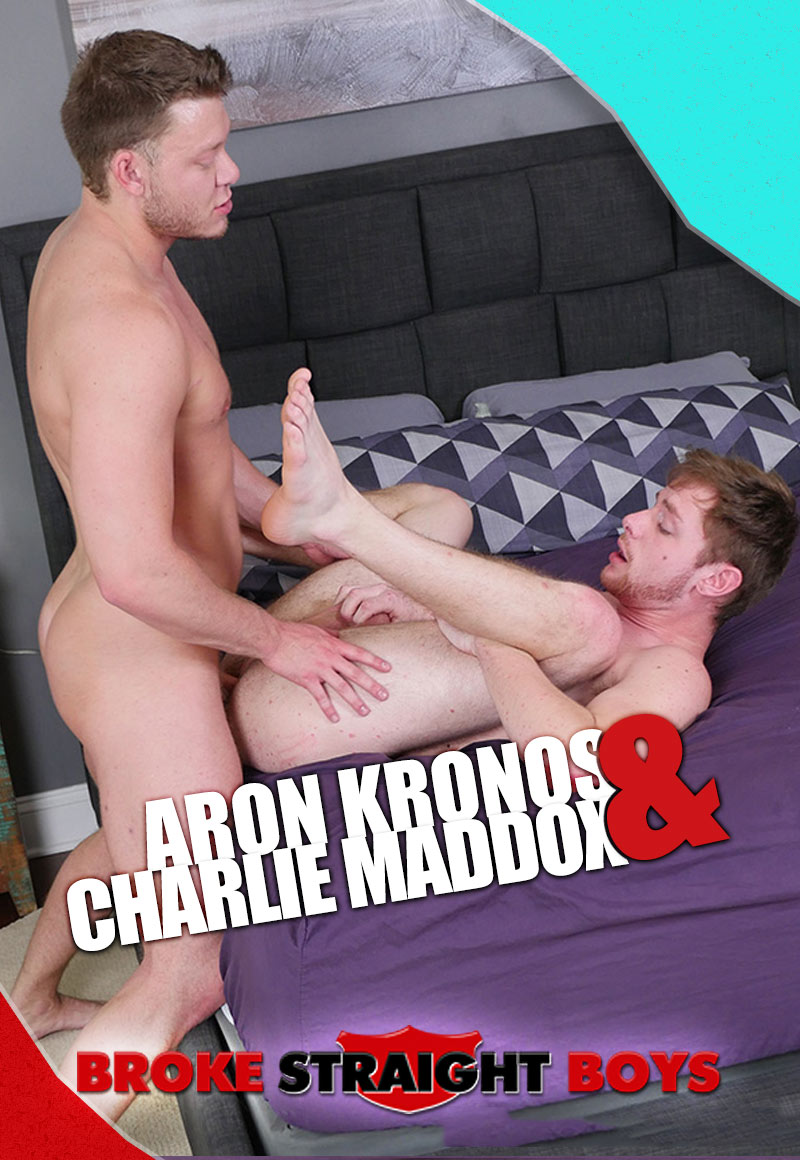 Aron Kronos Fucks Charlie Maddoxx at Broke Straight Boys, Scene Summary:
Aron Kronos and Charlie Maddoxx may have very different gym routines. But other than that these two guys get along great and they bring a fun and comfortable energy to the studio! As they start making out, they undress each other and themselves. The begin by peeling off their clothes as they lock lips and kiss hard until Aron moves to satisfy Charlie in a different way.
Aron Kronos captures Charlie's cock with his mouth. He tries to deepthroat that already hard cock. He beings to choke on it before leaning back and letting Charlie get a taste of his meat next. Charlie Maddoxx then kneels on the bed and gives Aron head while Aron reaches around to play with Charlie's ass. Aron fingers his hole before he gets Charlie on his back and puts his cock in it instead.
Charlie Maddoxx struggles with taking that dick. But, Aron Kronos pushes deeper and fucks him bareback. Charlie's ass stretches around that thick shaft and he starts to moan in pleasure. Charlie slowly massages his own cock while he gets pounded. Aron then kicks it up a notch as he breaks Charlie in.
Conclusion:
Aron begins by getting Charlie Maddoxx on all fours and taking him doggy style. Aron Kronos is loving the feeling of Charlie's tight hole squeezing his throbbing cock as he eases it in and out. Next Aron switches positions so that Charlie is on his back and Aron's good and deep.
Aron Kronos drives that dick into Charlie Maddoxx while Charlie massages his own member Finally, he nuts on himself and then Aron pulls his prick out and cums hard!
Watch as Aron Kronos Fucks Charlie Maddoxx at Broke Straight Boys