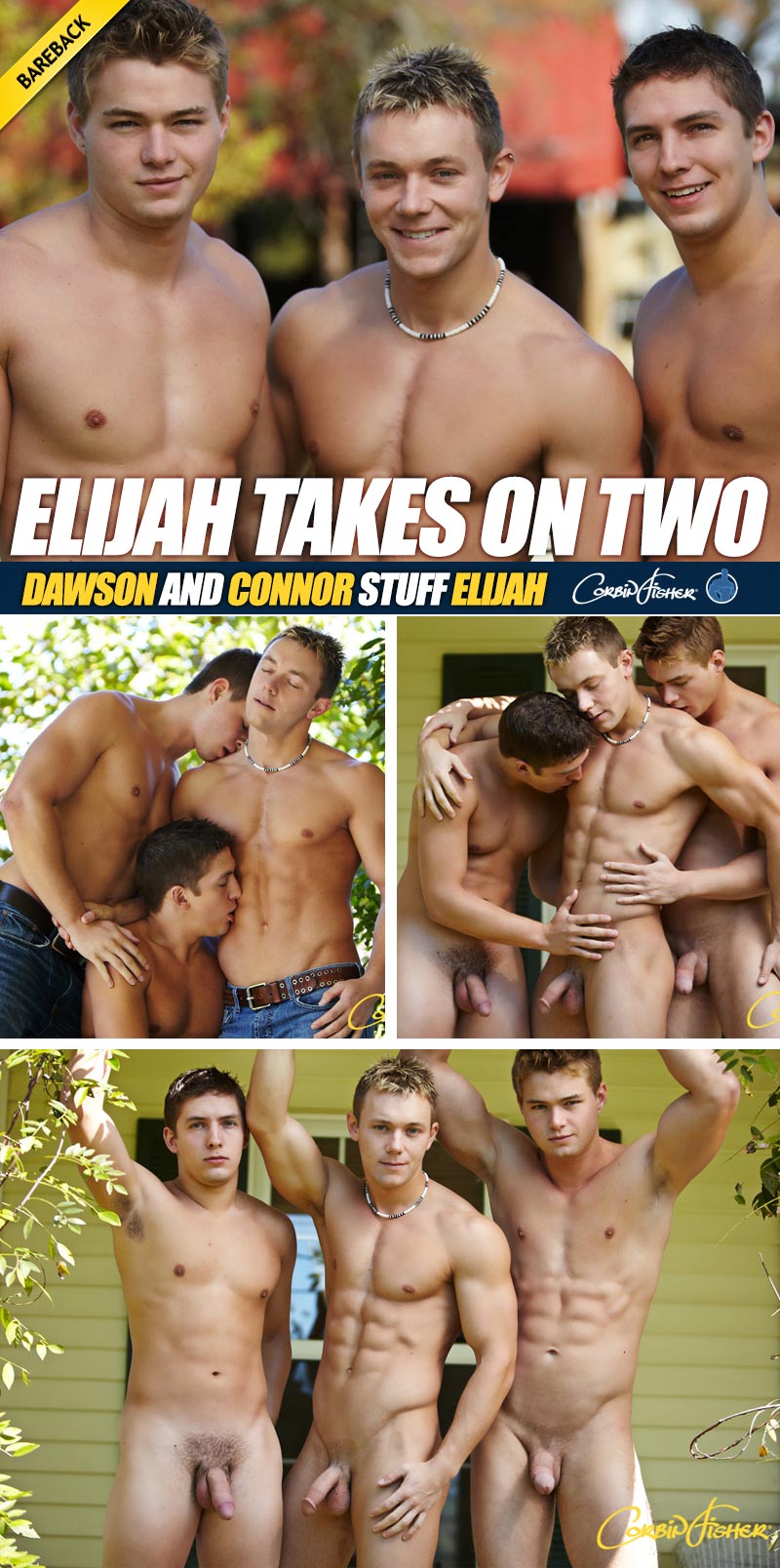 Elijah Takes On Two featuring Dawson, Connor and Elijah scene summary:
Corbin Fisher's Dawson and Connor have waited for a long time to get Elijah alone. Once they do, they're going to see just how well this cowboy can ride both of them.
Elijah, Connor and Dawson make out passionately, suck each others' cocks and then Dawson and Connor stuff Elijah from both ends. After switching sides and positions, all three of them fuck and suck their way through some insanely hot action before Dawson and Connor take turns seeing who can shoot – and lick up – the most cum!