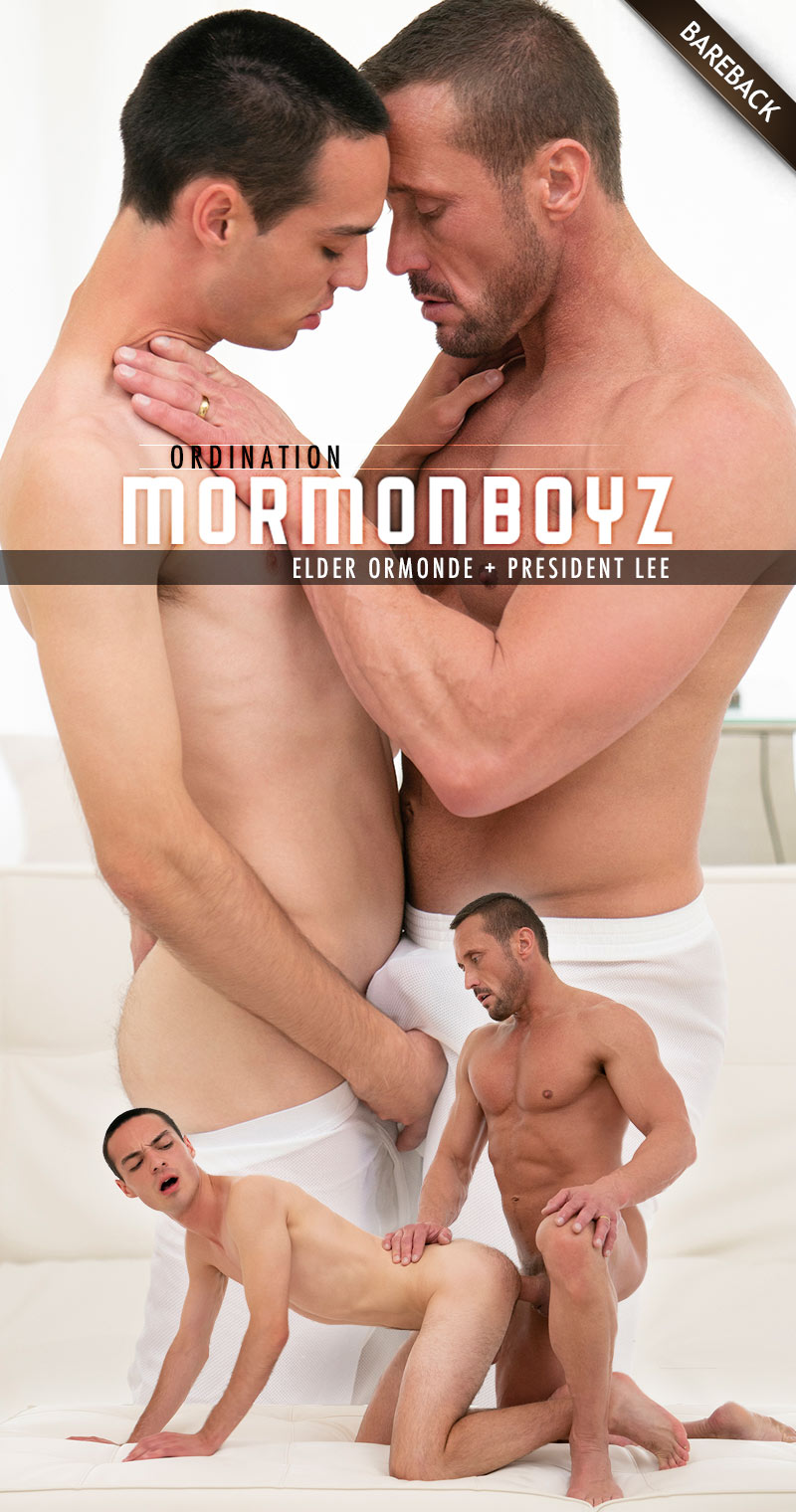 Elder Ormonde and President Lee at MormonBoyz, Scene Summary:
Elder Ormonde couldn't stop thinking about President Lee's (a.k.a. Myles Landon) thick cock. The muscle daddy made him feel things he'd never known; namely the feel of deep, anal penetration.
Whenever they would discreetly pass each other in the temple, it would take all of Ormonde's will to not get hard right away. He needed to be fucked by him again. The waiting was enough to drive him crazy. Luckily, President Lee has decided it's time for him to be ordained into the Order. Finally guaranteeing he'd be riding the president's cock very soon.
Watch Elder Ormonde and President Lee at MormonBoyz