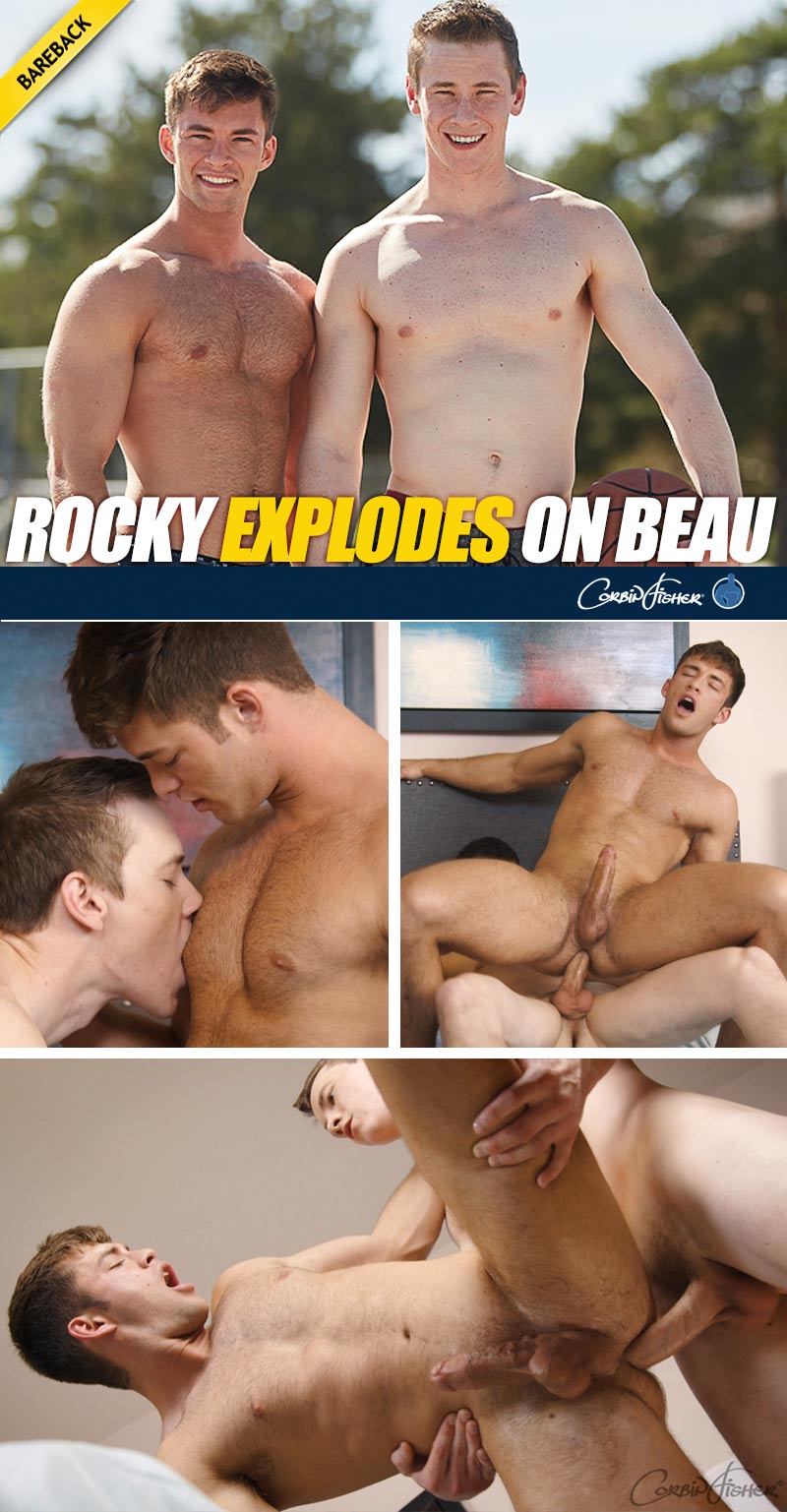 Rocky Explodes On Beau at Corbin Fisher Scene Summary:
One of the most exciting parts about getting to know the guys here at Corbin Fisher is seeing them figure out what really gets them off and develop their talents. Beau is a great example of that, because he's grown from someone who was pretty shy into a hot stud who's ready to handle anything we throw at him. He has quickly become a fan favorite and one of our most talented bottoms!
It is only fitting that he and Rocky have really developed a friendship in their time here. Especially since Rocky was the one who broke him into taking cock on camera. Rocky is also excited to get another shot at that ass, now that Beau's been honing his skills. Seeing a hot stud prove himself is one thing, but putting two of our veterans together is always going to result in fireworks!
These two know exactly how to get each other off. Beau demands a rimjob before sliding down Rocky's huge dick. You can really tell that these two keep each other on the edge the whole time they're fucking, just like we like it!
Watch as Rocky Fucks Beau at CorbinFisher