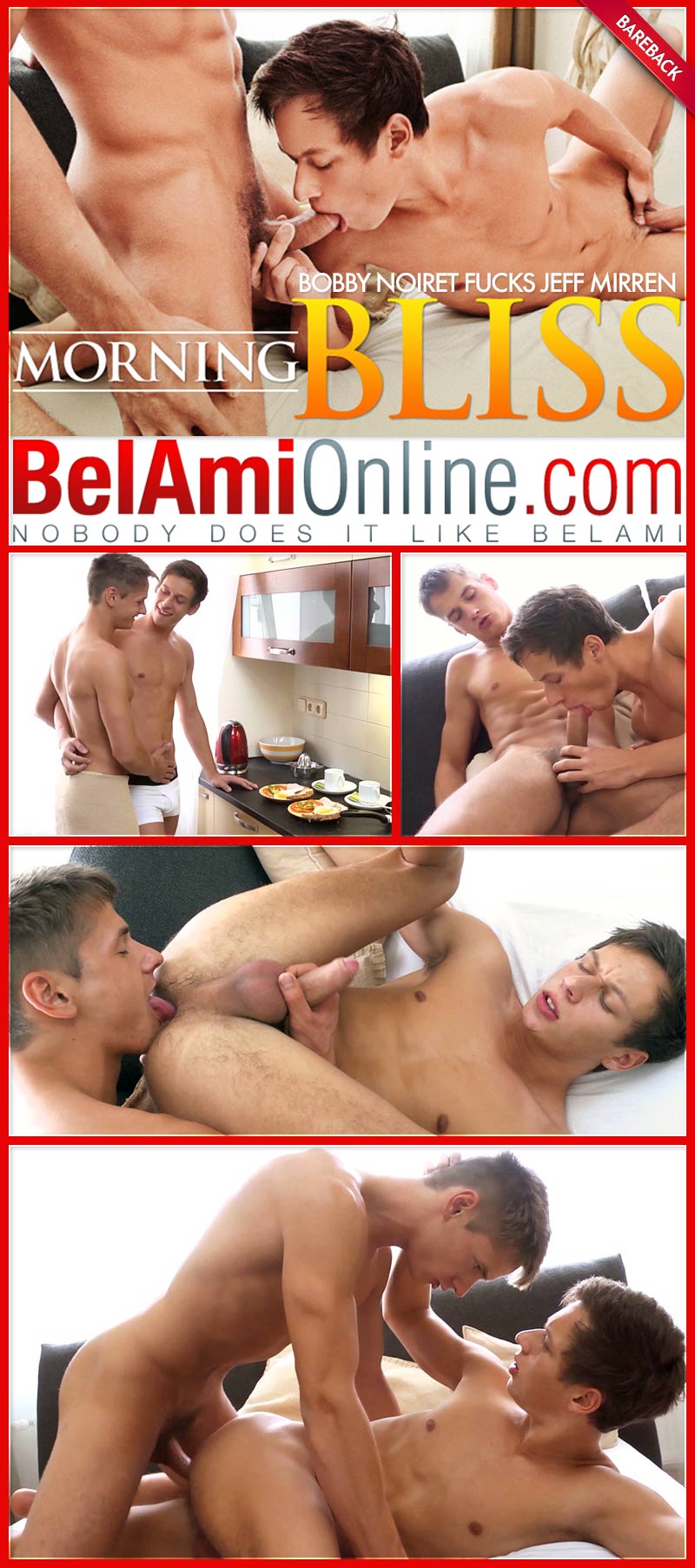 Bobby Noiret Fucks Jeff Mirren in 'Morning Bliss' at BelAmiOnline.com, Scene Summary:
Bobby Noiret is one of Bel Ami's boys that seems to get sexier and sexier as he gets older. Luckily for us, his partner in today's scene also fits into the same category.
We join Jeff Mirren as he goes through his morning rituals, waking, freshening up, making breakfast for his lover and then getting fucked until he soots a literal geyser of cum. If this isn't Jeff's best ever scene, it certainly is his best ever cumshot. It seems he may be taking ejaculatory advice from Adam Archuleta!
Watch as Bobby Noiret Fucks Jeff Mirren at BelAmiOnline