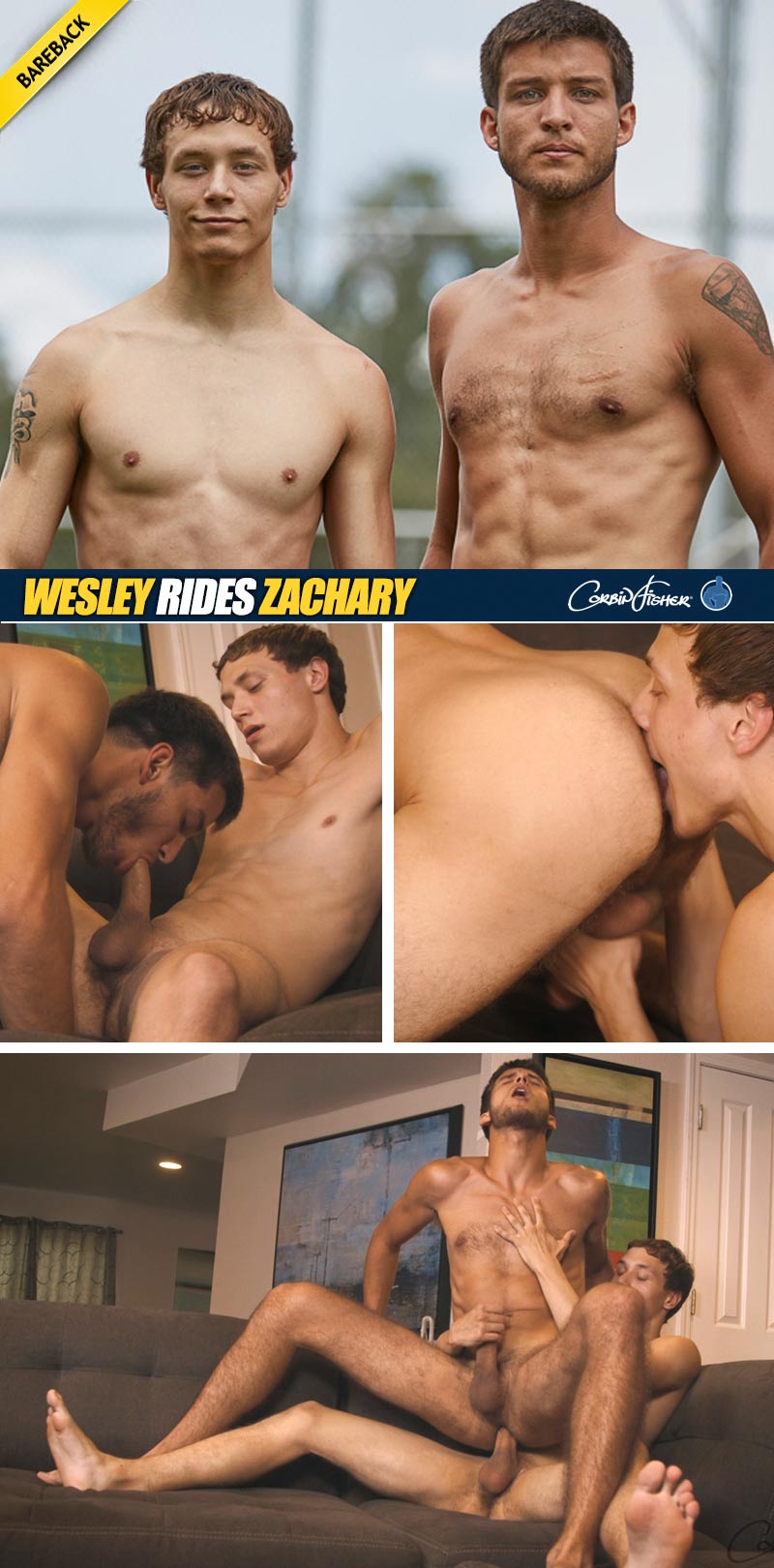 Wesley Rides Zachary at Corbin Fisher, Scene Summary:
Wesley thought he was in for a peaceful morning settled in on the couch in a soft robe with a novel. But he wasn't counting on Zachary also being up early. Literary leisure time interrupted, Wesley loses the book and the robe, and Zachary gets a mouthful of his hard cock! These two lean studs trade oral attention on one another. Then Zachary can't help himself from bending Wesley over and shoving his tongue inside his perfect ass.
Thanks to Zachary's talents, Wesley's toes are curling in no time. He's moaning and practically begging to be fucked – something that Zachary is more than happy to oblige him with. These two go at it all over the couch, until Wesley coats his hairy abs in cum and Zachary adds his own thick load to the mix – now that's what we call a proper Corbin Fisher wake up call!
Watch as Zachary Fucks Wesley at CorbinFisher