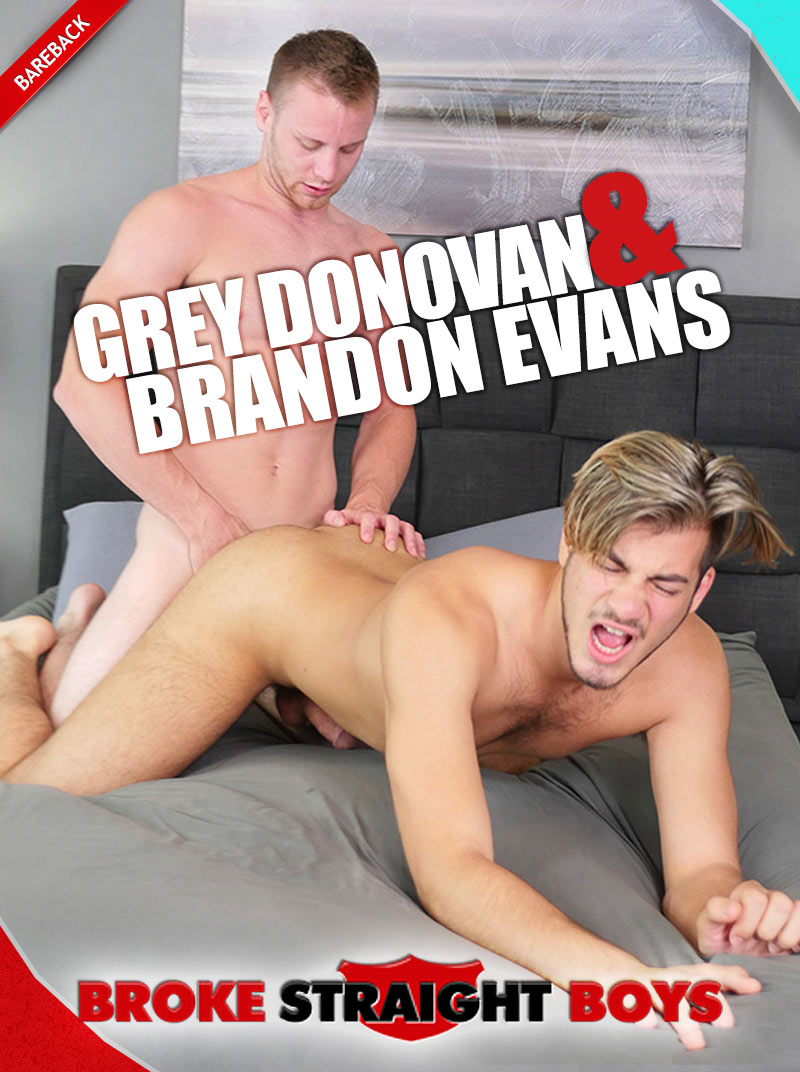 Grey Donovan has been getting used to life as a Broke Straight Boy. But he's still got some challenges ahead of him. Brandon Evans is ready to help him get even more comfortable. Leaning in for a kiss, they make out and then undress as Brandon finds his way down to Grey's cock. Next, he pulls it out of his underwear and wrapping his lips around it.
Grey Donovan watches as Brandon Evans swallows his dick. His shaft disappearing in Brandon's mouth over and over until Brandon stands up to get his own prick sucked. Grey captures that sweet cock on his tongue, letting Brandon face fuck him as Grey takes that dick and then sucks on Brandon's balls.
Brandon Evans is now hard and ready to fuck! He throws Grey Donovan onto the bed and fingers that tight ass before filling it with the full length of his bareback cock. Grey moans as his ass stretches around Brandon's pulsing member and Brandon goes deeper. Brandon hits the walls of Grey's entrance as he fucks him.
Grey Donovan rides Brandon Evans next, his ass bouncing up and down on that cock but Brandon wants it harder and faster, pushing Grey to the floor and taking him how he wants him, balls slapping against Grey's dominated ass as he takes that dick.
Brandon Evans fucks Grey Donovan until he makes him shoot his load. Finally, pulling out and stroking his cock fast and hard until he squirts his cum across Grey!
Watch as Brandon Evans Fucks Grey Donovan at Broke Straight Boys