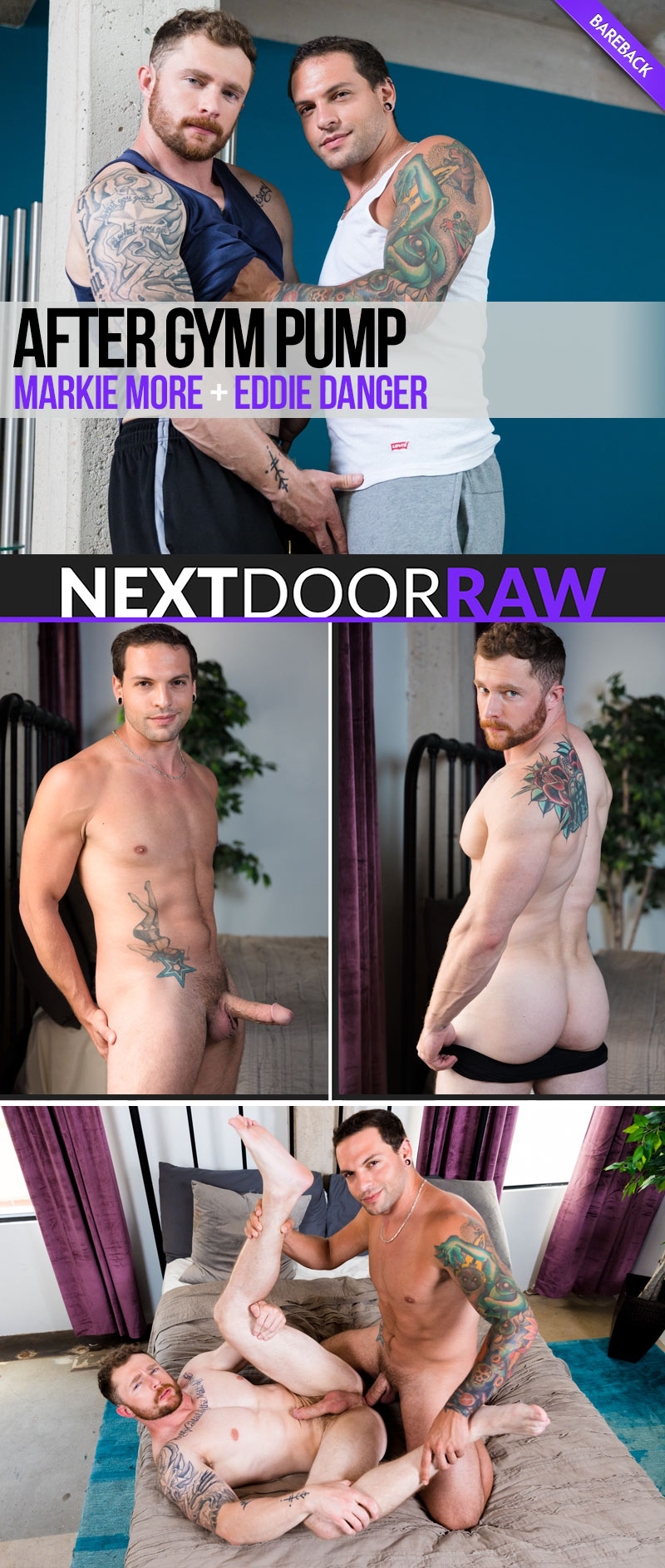 Eddie Danger Fucks Markie More in 'After Gym Pump' at NextDoorRAW!:
With both of them jacked up from their workout, Markie More & Eddie Danger are feeling the pump and looking to ride the high. Seeing each other sweating and grunting has both of them hot and horny. But they decide it wouldn't be cool to fuck at the gym, so they make their way back home.
Once there, Eddie Danger can't wait to get into Markie More's pants, sucking him off as soon as they get through the door. Markie is rock hard and Eddie tells him he can still taste the sweat on his cock, as he deep throats Markie. They switch and Eddie feeds Markie his cock, face fucking him before turning him around sliding his cock into Markie's hole.
Markie More moans as Eddie Danger pounds him, stroking himself off as Eddie watches his dick go in and out of Markie's hole. They switch up and Markie mounts Eddie, his rock hard dick slapping against his stomach as Eddie takes him from beneath. Both guys are close to cumming, so Markie tells Eddie to flip him over and pound him hard.
Eddie Danger does so, spreading Markie More's legs wide as he thrusts into Markie. Markie loses his nut all over his stomach as Eddie continues to pound, pulling out and unleashing his load all over Markie's sweaty, sexy body. Enjoy!
Watch as Eddie Danger Fucks Markie More at NextDoorStudios