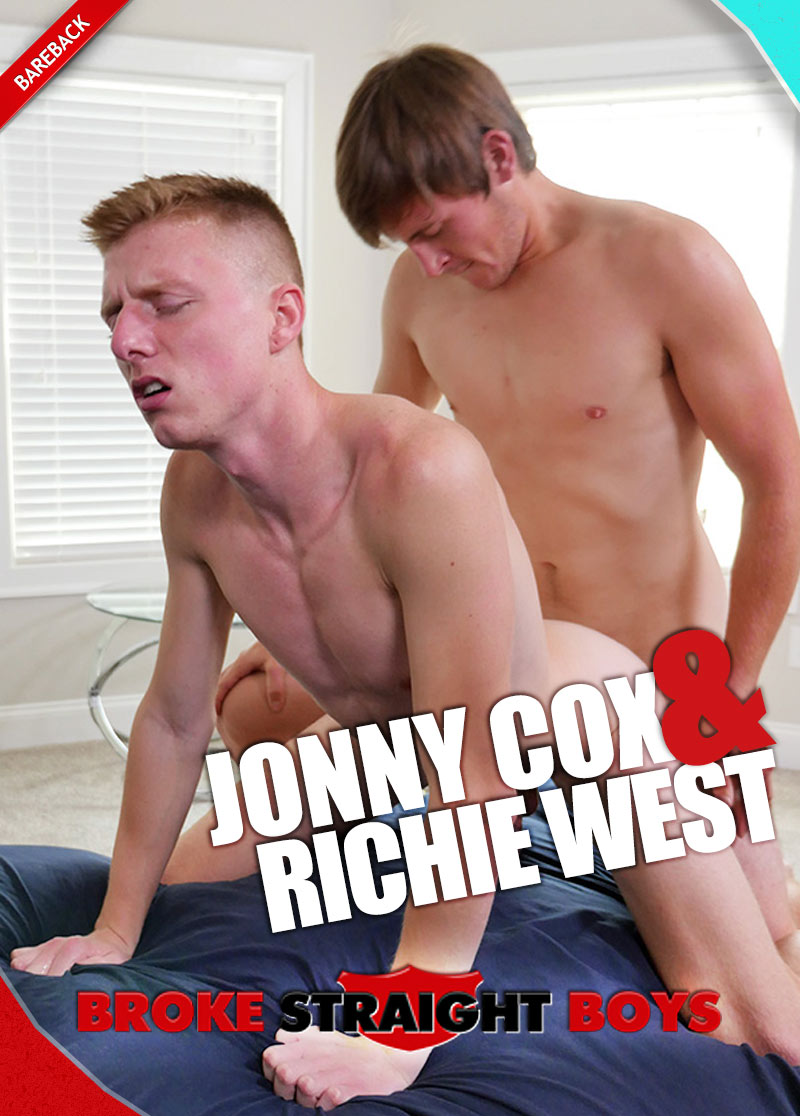 Richie West is still pretty new on Broke Straight Boys, but we've paired him with the brand new Jonny Cox, who's ready to move beyond his solo scene and get some more experiences in. Leaning in to kiss, their lips meet and Richie undresses Jonny, moving toward Jonny's cock as he pulls off the last layer of clothing and frees that waiting cock. Trapping Jonny's dick between his lips, Richie sucks that cock and gently cups Jonny's balls, his hand moving along Jonny's shaft when his lips need a break as he gets Jonny good and hard.
Richie West's wet mouth got Jonny Cox all worked up and he's ready for an ass now as he bends Richie over. Now that Richie is on all fours on the bed, Jonny pushes his bareback prick into that tight hole. Moaning, Richie takes every inch as Jonny's smooth skin slaps against Richie's ass. Jonny then pushes him farther onto the bed, climbing on behind him as he dominates that hole.
Richie West turns onto his back and gets fucked as Jonny Cox rocks into him gently. His steady thrusts building the pleasure in both of them and Richie reaches down to take hold of his dick. Richie begs for it harder and Jonny gives it to him, pounding the cum out of him and then pulling out soon after to bust a nut himself. Finally he collapses on the bed next to Richie as he catches his breath.