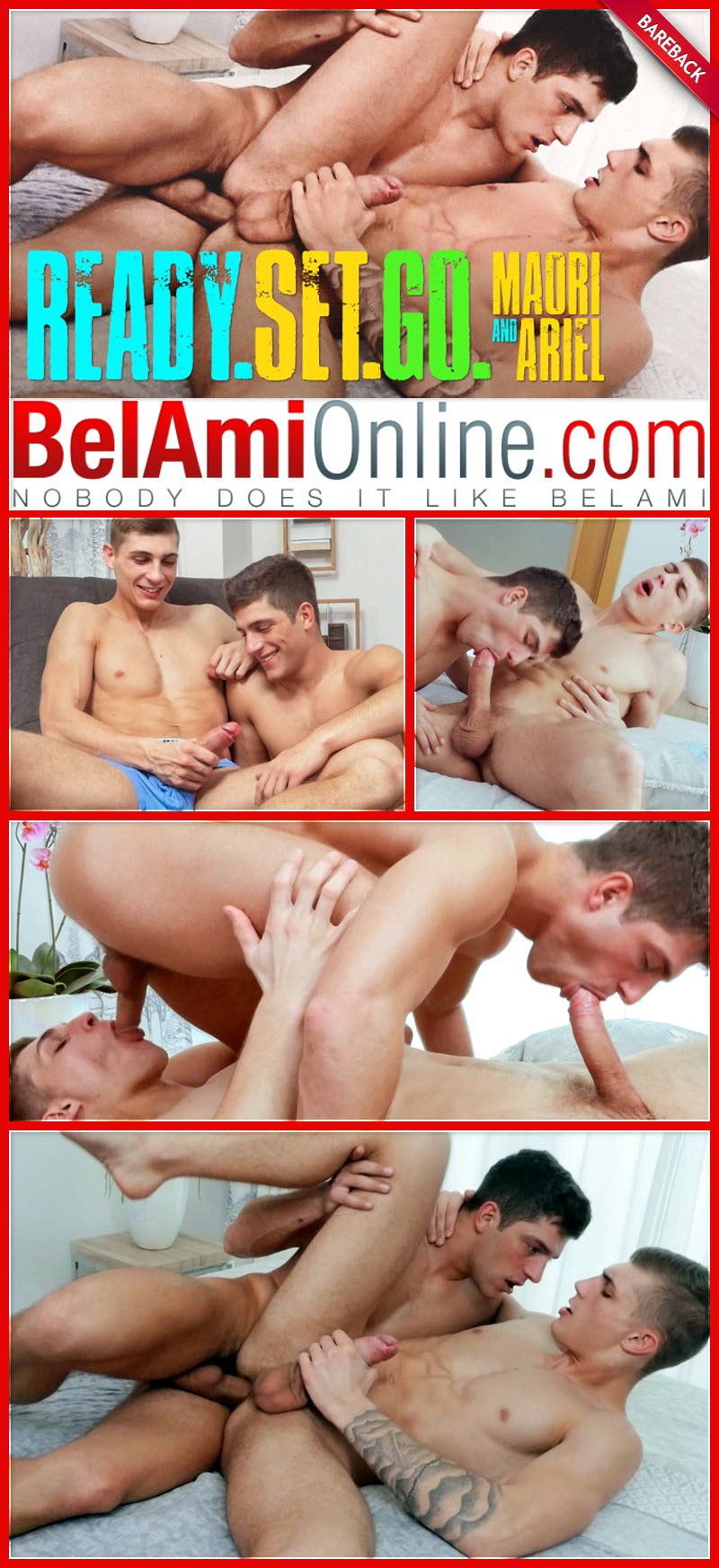 Ariel Vanean Fucks Maori Mortensen in 'Ready. Set. Go!' at Bel Ami Online:
We all first met Maori Mortensen in Bel Ami's gym documentary quite a while back. We have been looking for the right moment introduce him to you here. It took Bel Ami a little while between filming softcore material with him and hardcore.
This resulted in a bit of an extended gap since you last saw him (we were a bit hesitant mainly due to his arm tattoo, which we know we will get ample feedback on here).
Maori Mortensen's fuck buddy for today is Ariel Vanean and the scene is filmed by Vlado Iresch. Despite our reservations, Maori is a great versatile performer who loves fucking and getting fucked, which is on show here as Ariel gives him all that he's got.
Watch Ariel Vanean Fucks Maori Mortensen at BelAmiOnline