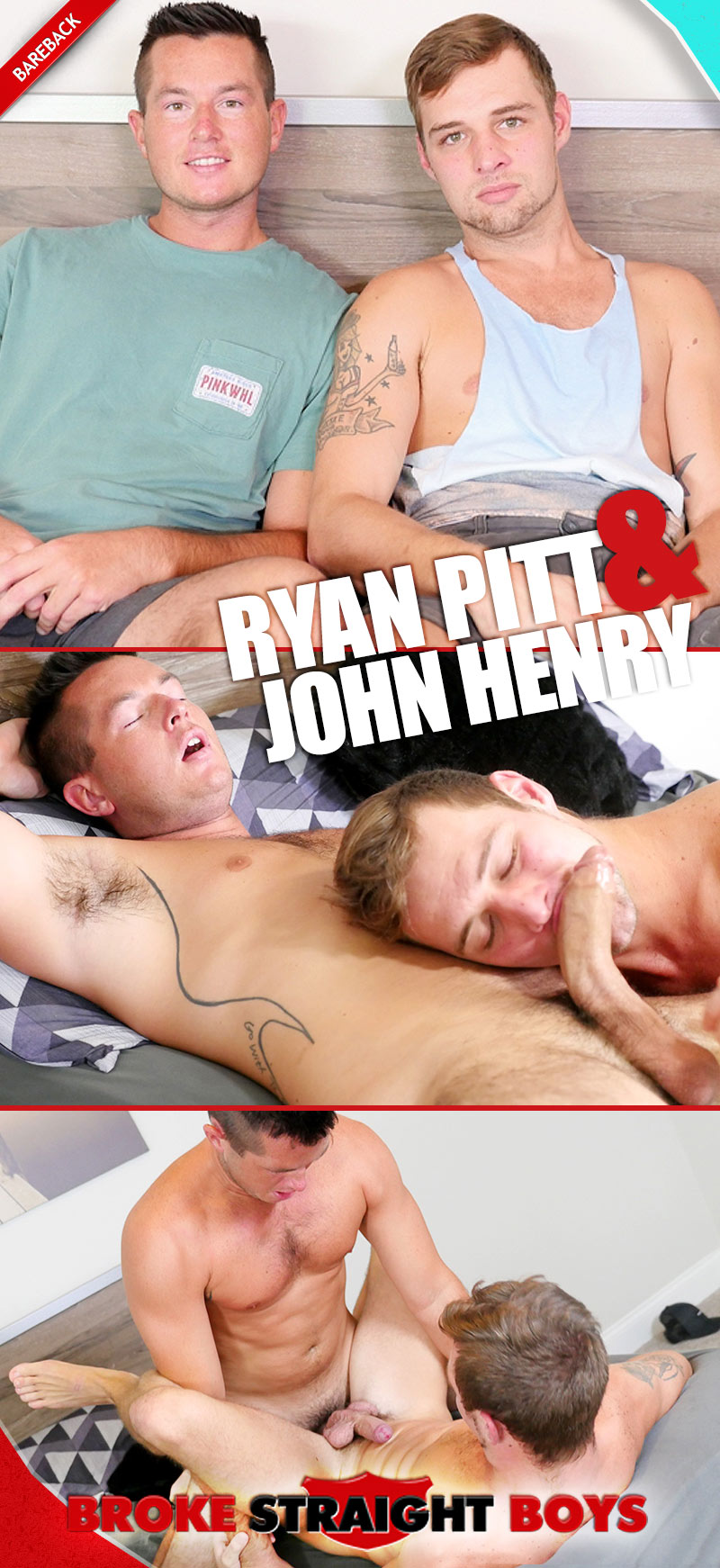 Ryan Pitt and John Henry take their time with the foreplay today as they get each other warmed up. They lie down on the bed as they make out, feeling each other's cock through their underwear. Ryan's eager to see what John's hiding in his boxers and pulls that dick out. His fingers gripping it hard as he strokes it while he kisses John who pulls off Ryan's underwear next, revealing his handsome dick.
Their bodies pressed together, they kiss hard, their cocks gently rubbing together as John Henry spreads his legs and lets Ryan Pitt explore his ass with a finger. Climbing fully onto John, Ryan grinds his hips gently against John's sex before making his way down and capturing it in his mouth. He then sucks on that big dick and balls as John watches him.
They switch so that Ryan Pitt can get some head next. He then lets John Henry do his best to deept-hroat that long shaft. John gags on it and then swings his hips around to 69 so that Ryan can rim his ass. When they're both hard and ready for more, John straddles Ryan and slowly lowers himself onto Ryan's hard cock. He moans as he tries to take every inch.
Conclusion:
John Henry continues to slowly sheath Ryan Pitt's prick in his ass until he's filled to the brim with dick. Riding Ryan and letting Ryan thrust up into him, John takes that bareback dick then turns onto his back to get fucked that way as Ryan pounds him and John jerks his own cock. Cum shoots from John's dick as Ryan thrusts into him raw and hard. Finally, he leans forward to get a taste of John's jizz before pulling out and unloading his own seed on John's stomach!