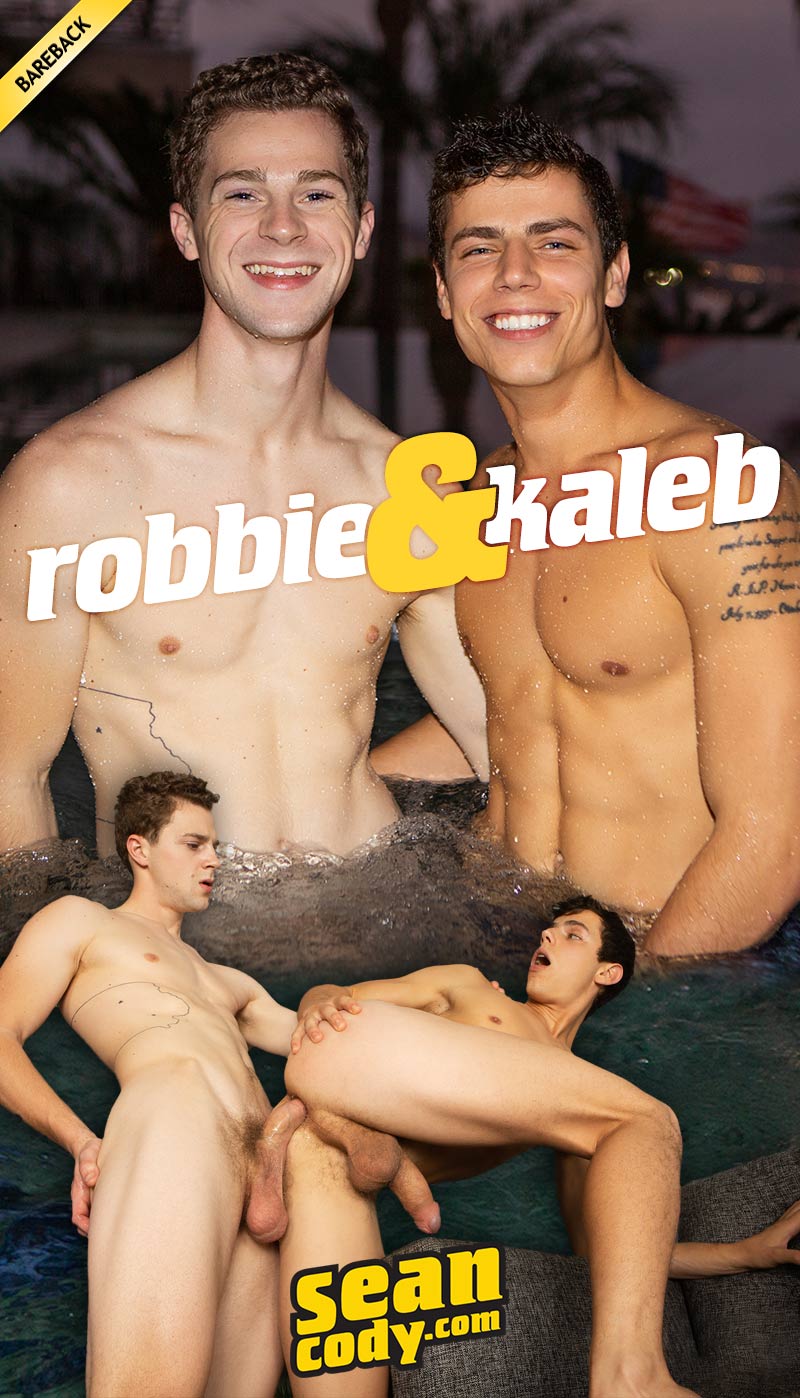 Robbie Fucks Kaleb at SeanCody:
Kaleb and boyish, fit Robbie are fresh out of the hot tub from an overly heated session. They are ready to see who performs better as a top or bottom.
"Well, we're both excited to see if this guy is a power bottom," says brown-haired Robbie.
"He claims he might be a power top!" says Kaleb.
"I definitely want that dick!" says Robbie.
"Oh, so he's a bottom too! When I first started, I was a top. I love topping and making bottoms look…like what?" asks blue-eyed Kaleb.
"I'm happy to say that this exclusive top is now one of Robbie's little bottoms," retorts a smirking Robbie.
"Yeah we'll see who is more of the bottom bitch between us too cause we might flip, right?" remarks Kaleb.
"I do want you, but I'm going to take care of you, and show you what Robbie has in store for you."
Watch as Robbie Fucks Kaleb at SeanCody