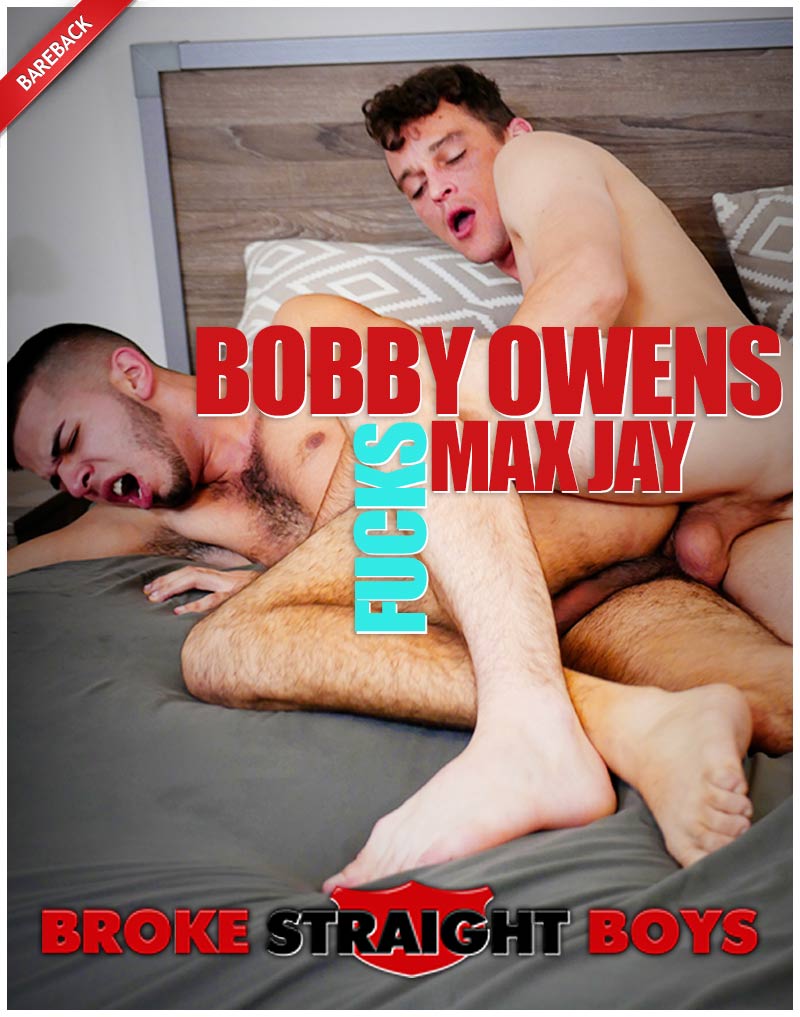 Max Jay has been working and traveling, but money goes quickly. So, he's returned to Broke Straight Boys to make some more. Bobby Owens doesn't mind the cash either as that guy seems to always need extra cash!
The good thing about two experienced guys is that they don't need much direction. They know just what to do and they get right into it. The begin kissing and stripping and grabbing at cocks and sucking dick as Max Jay gets a mouthful of meat first.
Gagging on Bobby Owens' prick, Max Jay deepthroats that big dick and sucks his balls. But he's in for quite a treat when they swap and Max gets treated to some incredible oral by Bobby.
Sucking on Max Jay's cock, Bobby Owens gets him good and hard. Bobby begins teasing that ass with his finger before getting Max on all fours on the bed and rimming that puckered hole. He then sucks Max's balls and dick some more before standing up and penetrating that ass with his hard dick.
Max Jay moans as he takes every inch up his tight ass, Bobby Owens barely letting him warm up before he's taking that ass hard and fast and raw. Climbing onto the bed behind Max, Bobby fucks him as they lay side by side. He slides balls deep into Max's sore ass before trying another position.
Meanwhile, Max Jay jerks his own prick, flipping onto his back as Bobby Owens continues to pound him. Bobby can't take it anymore and pulls out, kneeling on the bed above Max as he shoots his hot cum into Max's open mouth!
With jizz splattered across his face, Max Jay grabs his own cock and strokes out a big load before that dirty boy goes to take a well deserved shower!